Remote Learning Dress-Up Day! The Class of 2021 is encouraging Riley School to come to school dressed as if it is a remote learning planning day! I'm sure we will see plenty of hoodies, hats, pajamas, and bed-heads! (That's just counting the teachers!) Remote Learners, your challenge is to dress up for the day! Have your camera on YOU and not your ceiling fan! Let's have some fun on a Friday! Great Idea Class of 2021!

Kindergarten Registration is Open At time of registration please bring in your child's original birth certificate (or official copy from the county where they were born) and two forms of "proof of residency". If you have any questions please call the Riley School

Riley has school today, Tuesday, January 26th. Allow extra time for travel and bus pickups.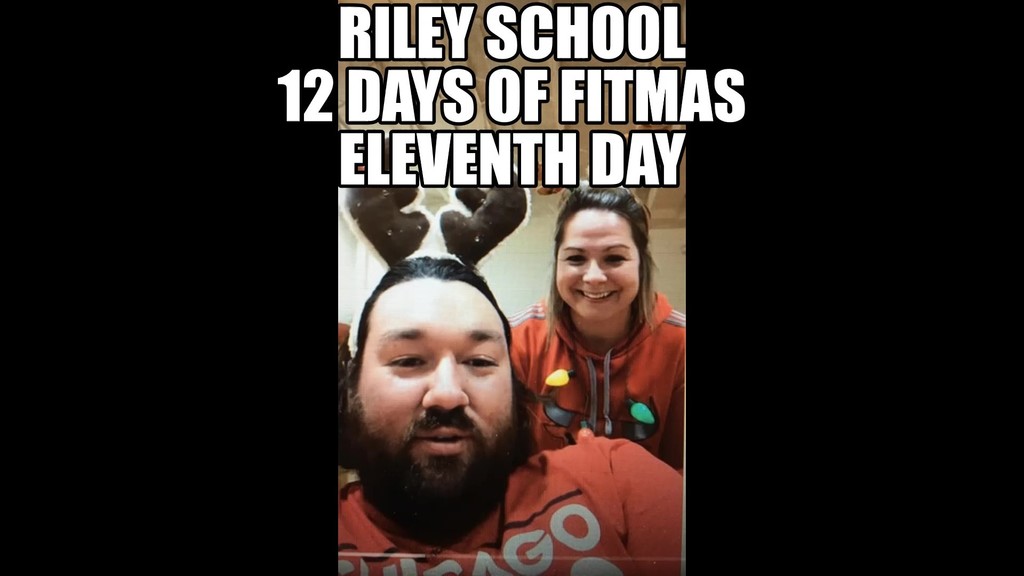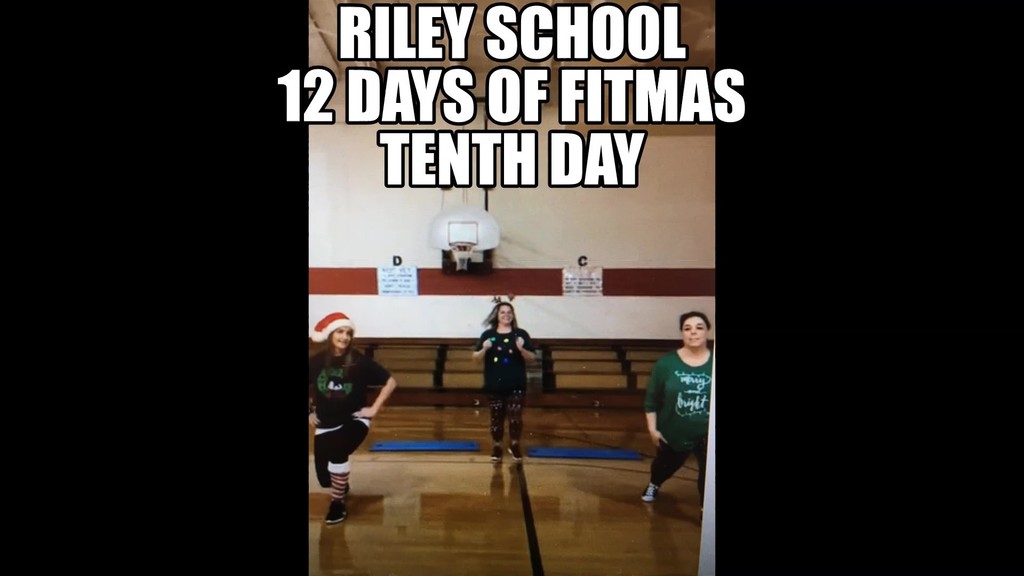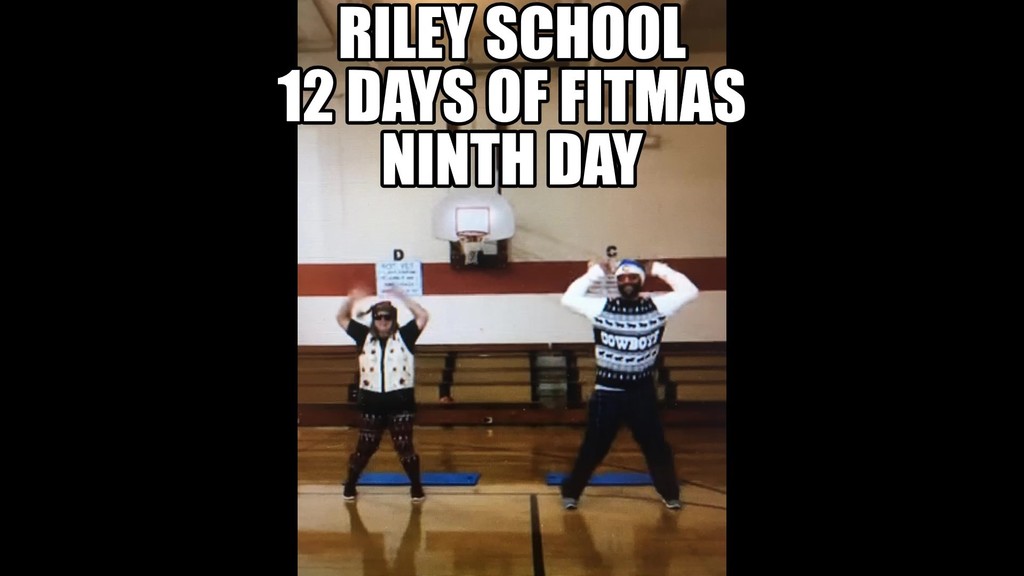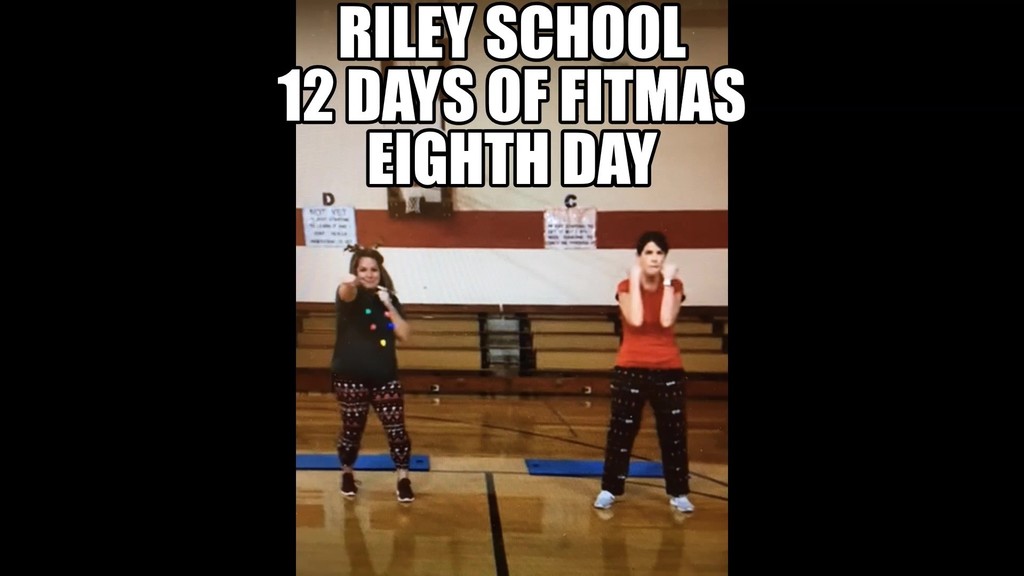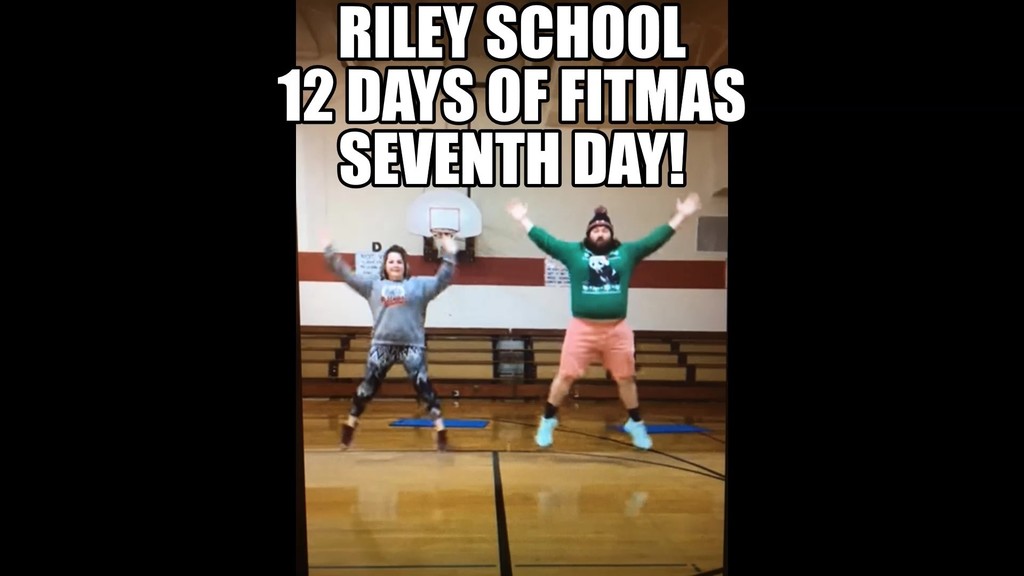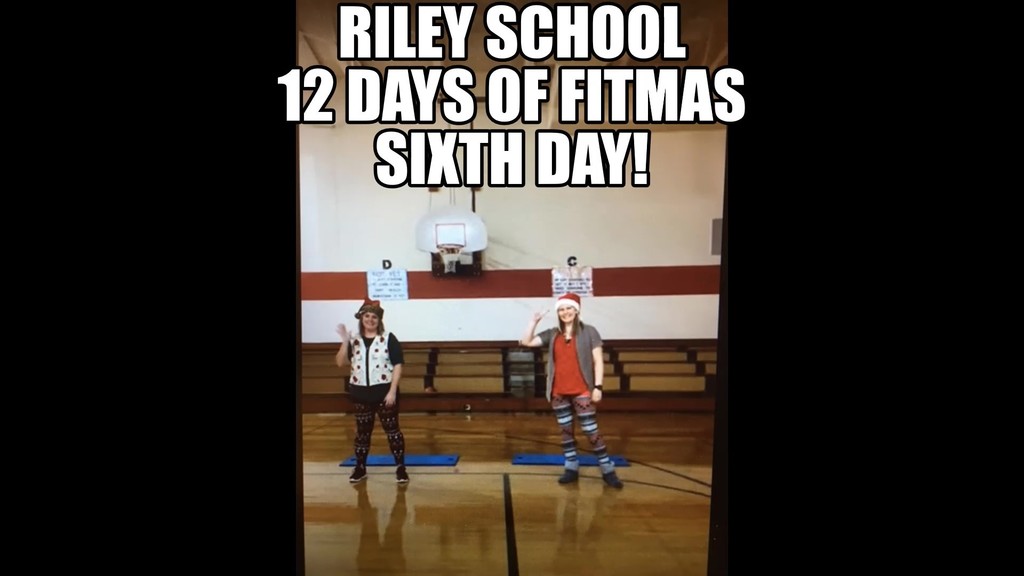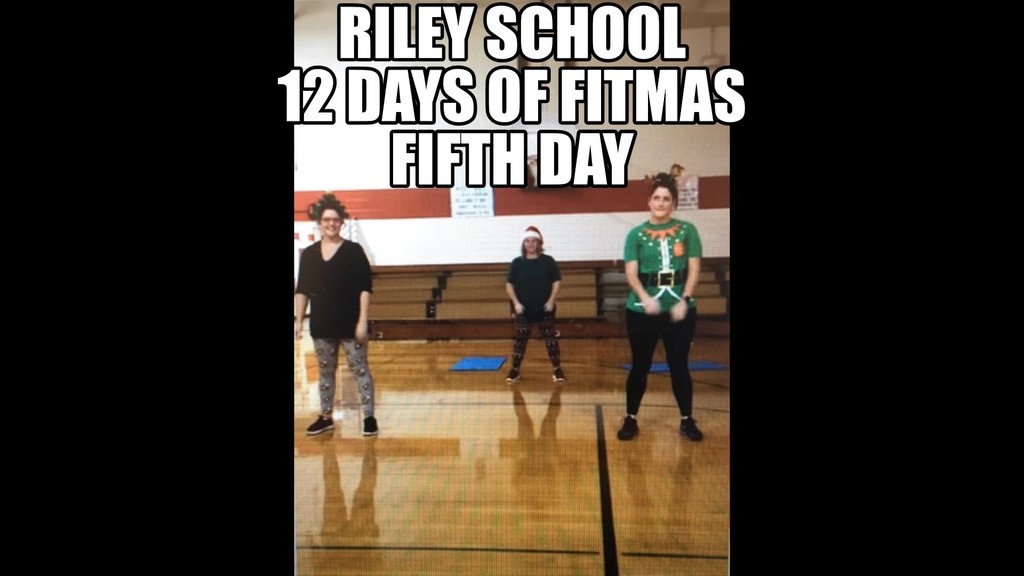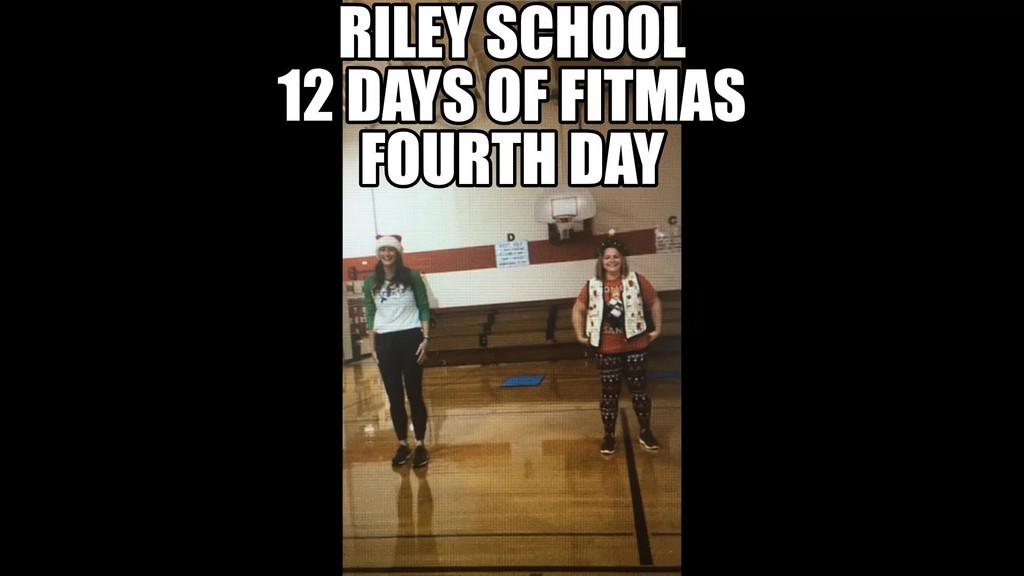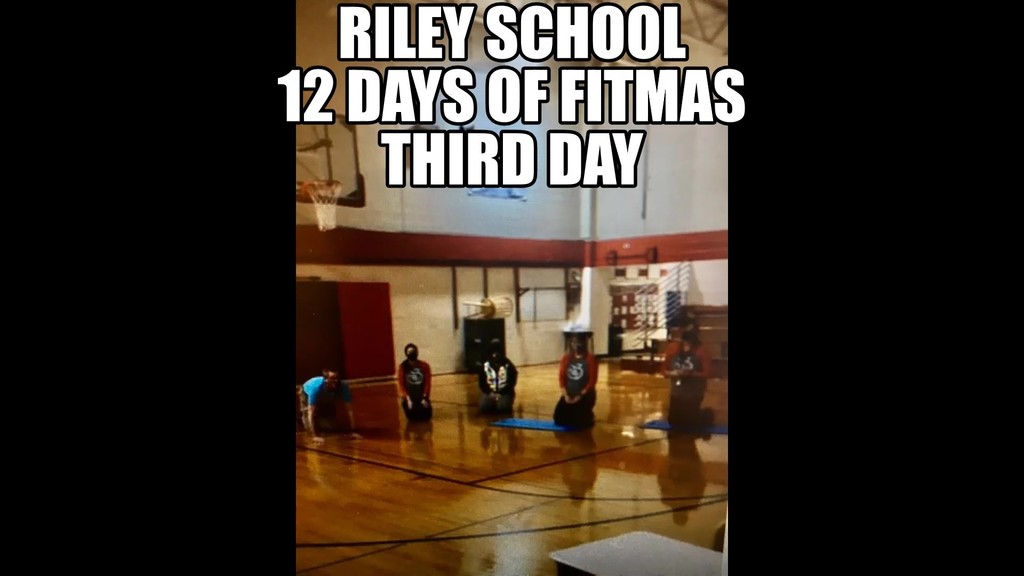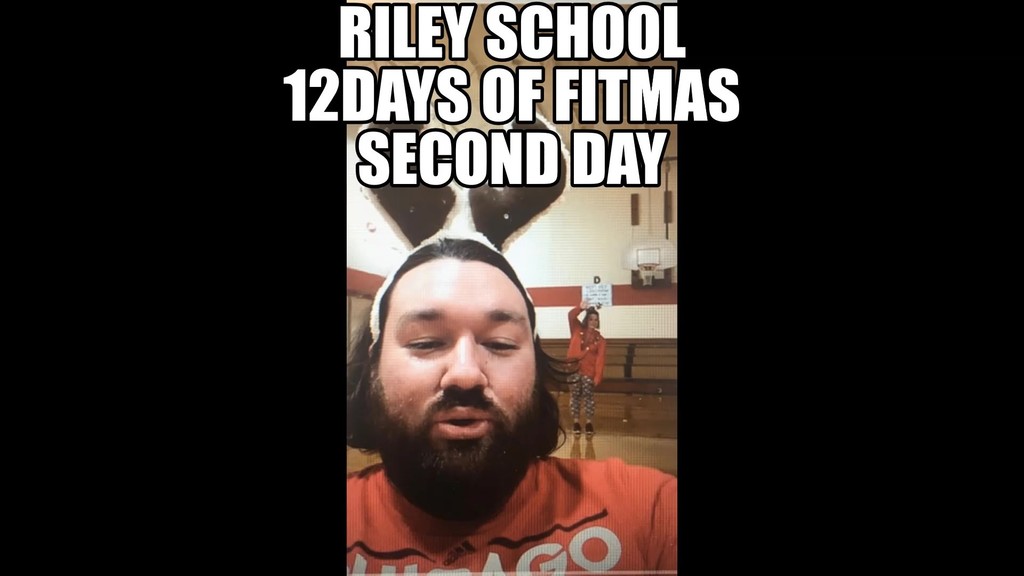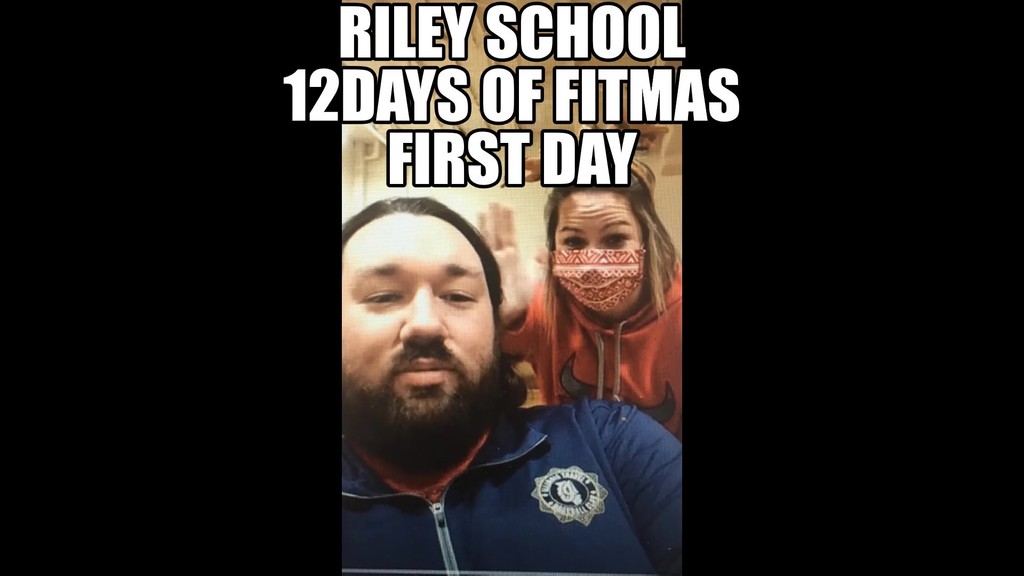 School Board Elections: Board of Education April Election - 4 Seats-There are 4 school board member seats that will be coming up on the April ballot for reelection. Qualifications include but are not limited to: United States Citizen, Resident of the State of Illinois and of the School District for at least one year preceding election, at least 18 years of age, can not be employed by the district. For further information and to request a petition packet, please contact Christine Conkling, Superintendent, 815-568-8637

Riley School Retakes and Remote-Learner Picture Day! When: Monday, October 26th, 2020 Where: Riley Town Hall (2 buildings north of Riley School) Time: In Person Retakes 8:10-8:30 a.m. Remote Learners Grades K-3 8:30-9:15 a.m. Remote Learners Grades 4-8 9:15-10:00 a.m. (Siblings may arrive together) Order Online @ inter-state.com/order Use Order Code: 50844DA Note for Remote Learners: Student's temperature will be taken upon arrival. Students Only will be allowed in the town hall. Do not send your child if they have any Covid symptoms: Chills, cough, shortness of breath or difficulty breathing, fatigue, muscle or body aches, headache, new loss of taste or smell, sore throat, congestion or runny nose, nausea or vomiting, diarrhea. Do not send your child if they are currently quarantining have had close contact with or cared for someone with COVID-19 in the past 14 days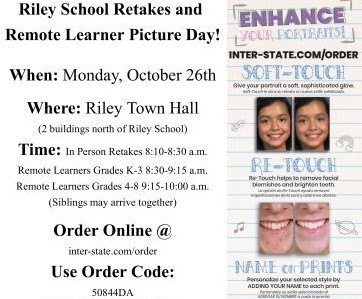 Picture Day is 09/14/2020, mark your calendar! Ordering online is easy, visit: inter-state.com/FlyerEntry/50843MF