Parents can now complete Riley School Online Registration using the TeacherEase app, in addition to the website. Apps require an update to get the new functionality, so please download the latest version. Here is a video to walk you through the update:
https://youtu.be/L06Li8d4bWA

ABC COUNTDOWN DAY R: RILEY PRIDE! Mrs. Zont's Second Grade Class has Riley Pride!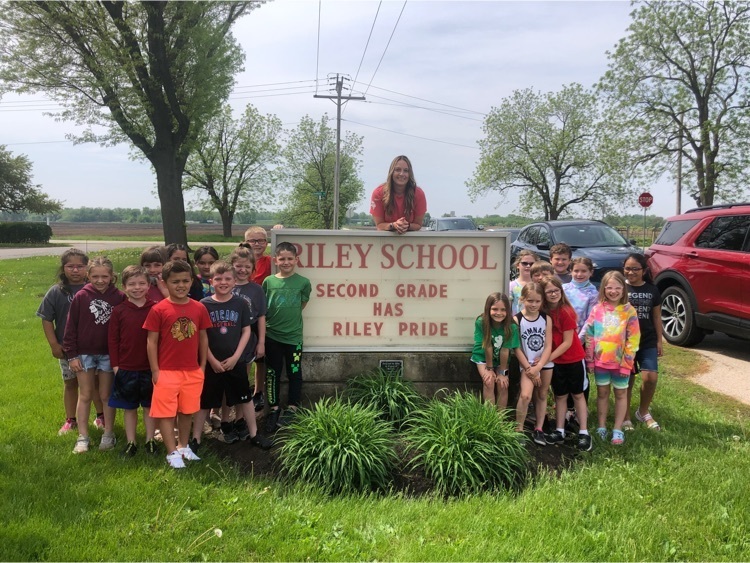 Riley School Band And Choir Concert! It's good to have everyone back together again. Thank you to all of the students and Mr. Hostetler for keeping our band and choir alive and thriving! Evening performance tonight at 7:00 pm!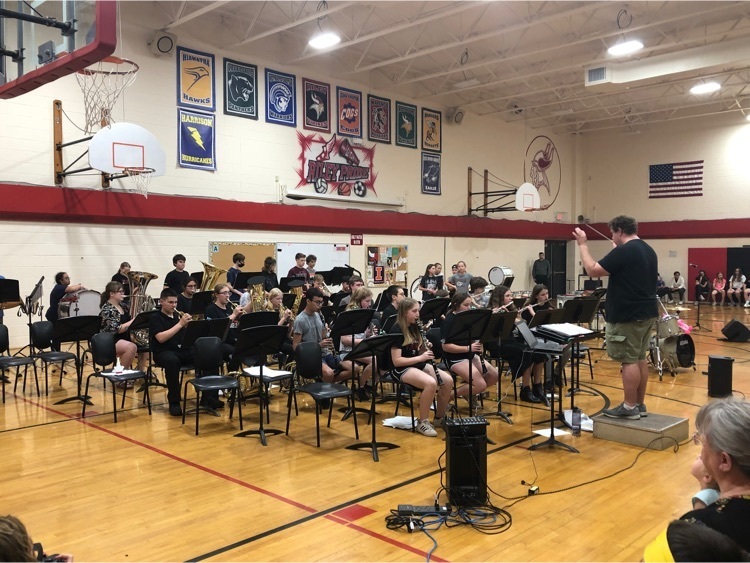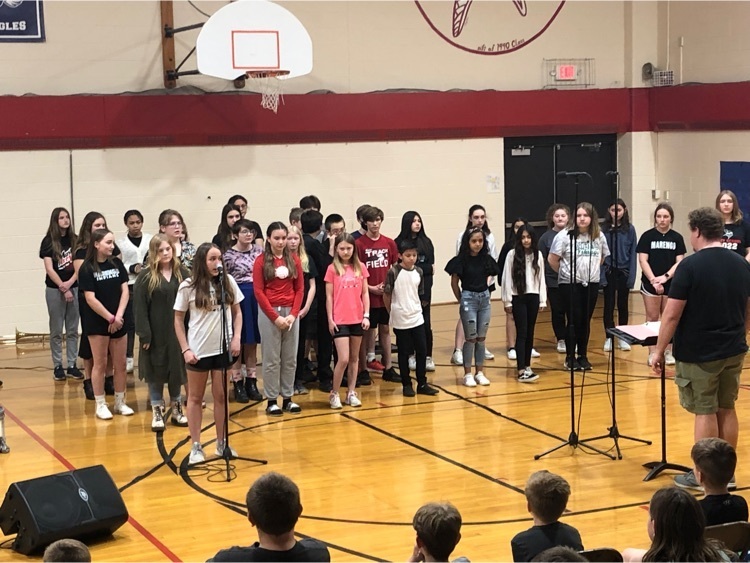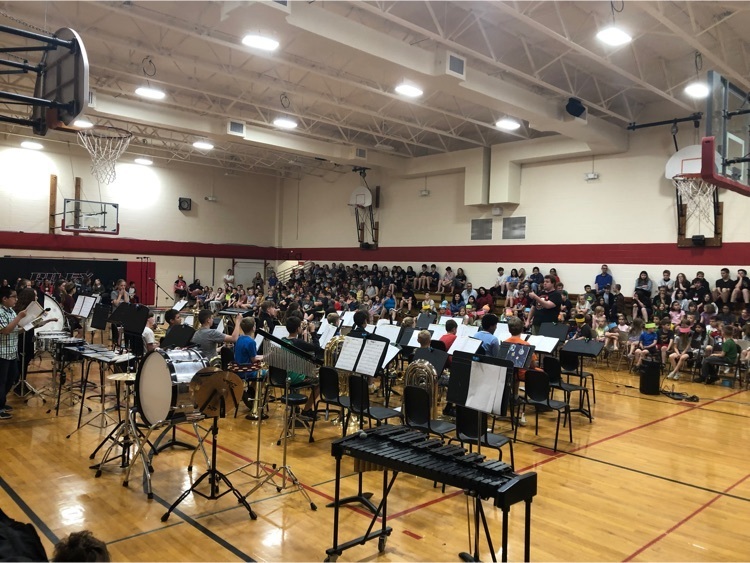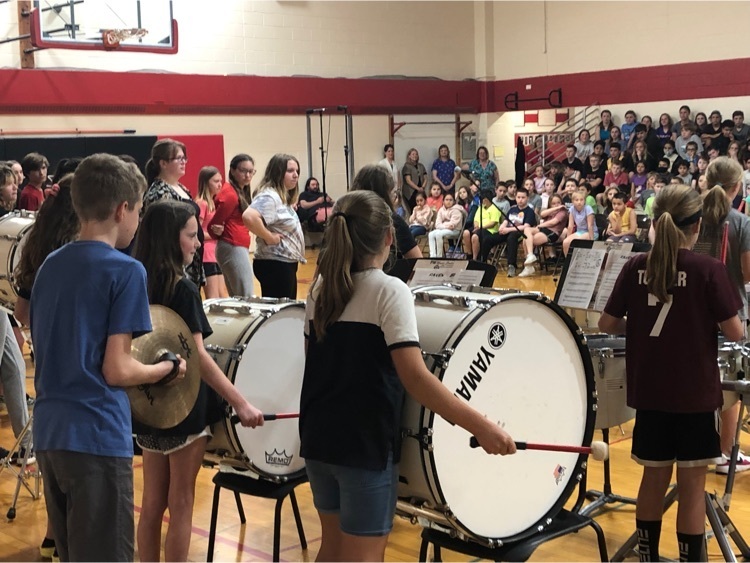 Riley School Band and Choir Concert Tuesday, 7:00 p.m. @ Riley School Gymnasium Beginning Band, Concert Band, Jazz Band and Choir will perform their final school performance of the 2021-2022 school year!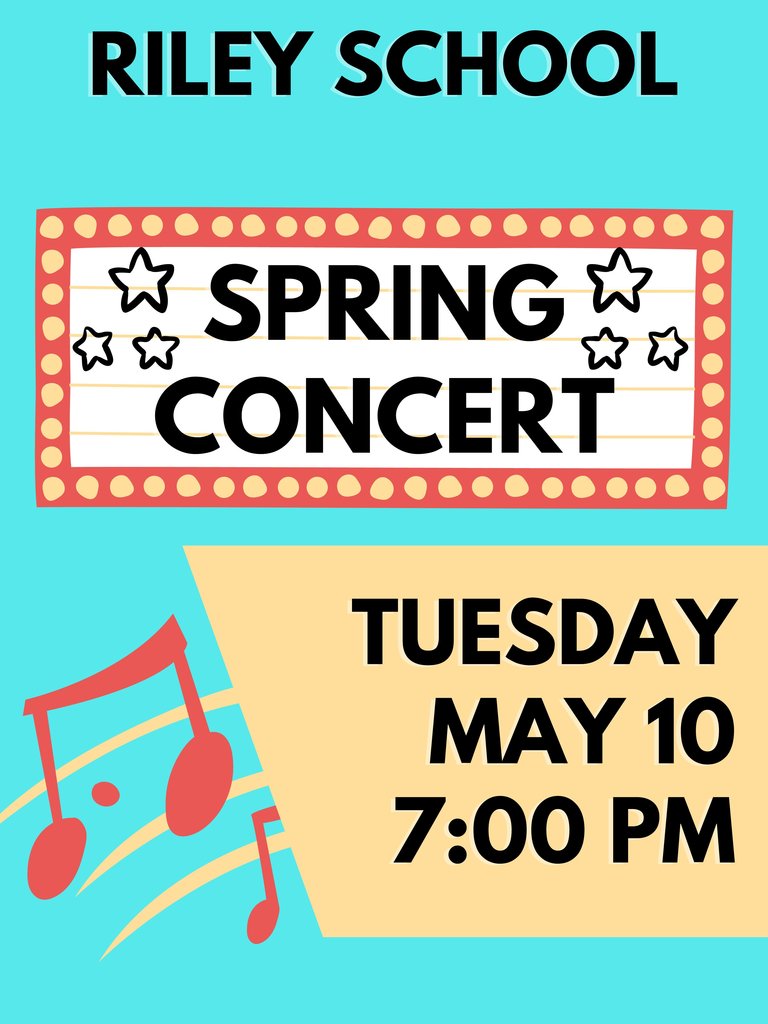 Shout Out to the Riley Students for raising over $18,000 for the American Heart Association! The top fundraisers were able to turn Mrs. Mortimer, Mrs. McAllister, and Mr. Rogers in Ice Cream Sundaes! What a treat!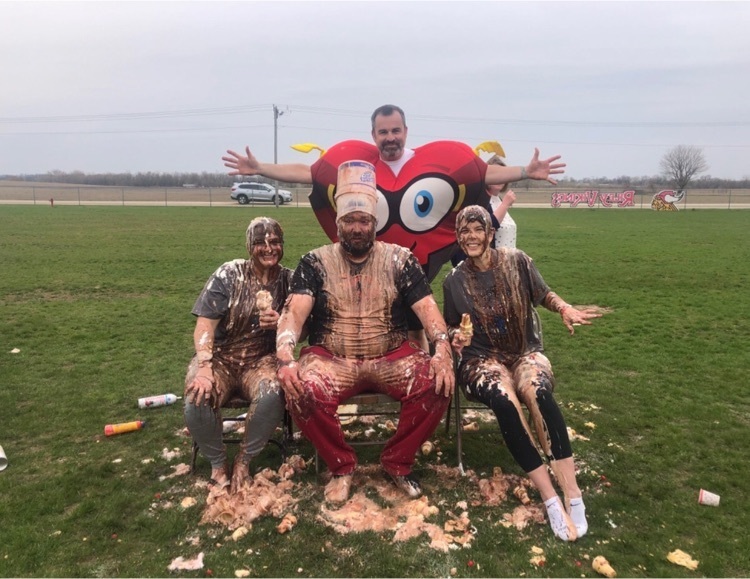 Shout Out to the Class of 2022 and Peyton C. as they celebrate today by wearing their class designed graduating t-shirt sponsored by the Riley PTA. All students created a design for the shirt and Peyton's was selected to be printed on the shirt! Let the countdown to finishing a successful tenure at Riley School begin!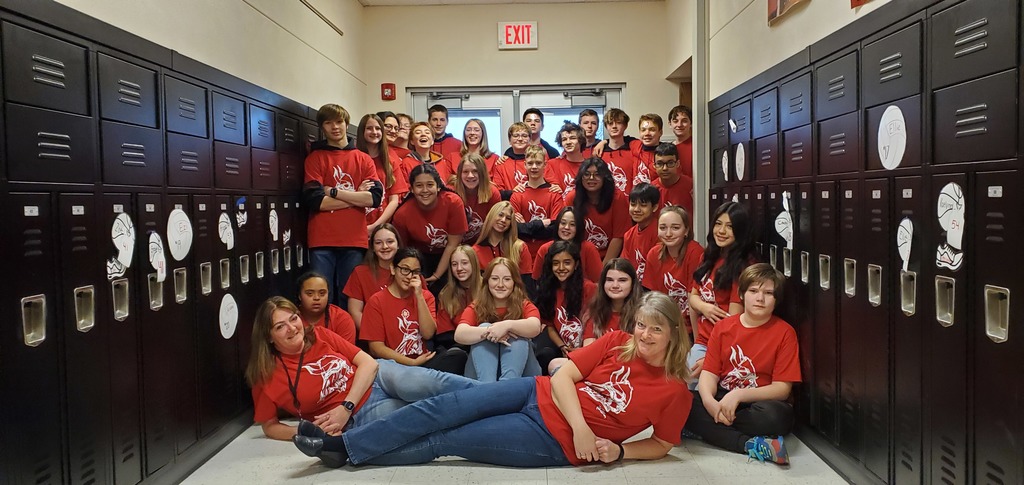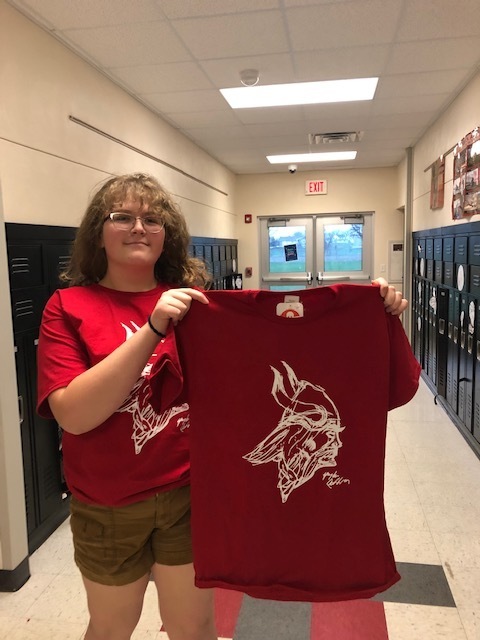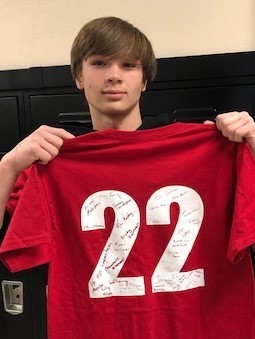 POSTPONEMENT / RESCHEDULE ALERT: Due to the impending inclement weather, the Middle School Track Meet scheduled at GKHS for today (4/20) has been POSTPONED. This meet has been RESCHEDULED for this upcoming Monday, April 25th. TRACK PRACTICE IS CANCELLED AS WELL Thank you!

Riley School Spirit Wednesday! Today is Hat and Sunglasses Day! Sponsored by the Class of 2022.

Riley School Spirit Day: Choose Kind Wear Tie-Dye Friday! Sponsored by the Class of 2022 Vikings!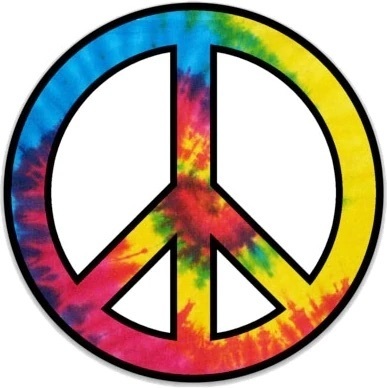 Being a PE teacher at Riley isn't all it's "cracked" up to be! Thank you to our amazing team for making our Heart Heroes fundraiser so successful and fun for kids!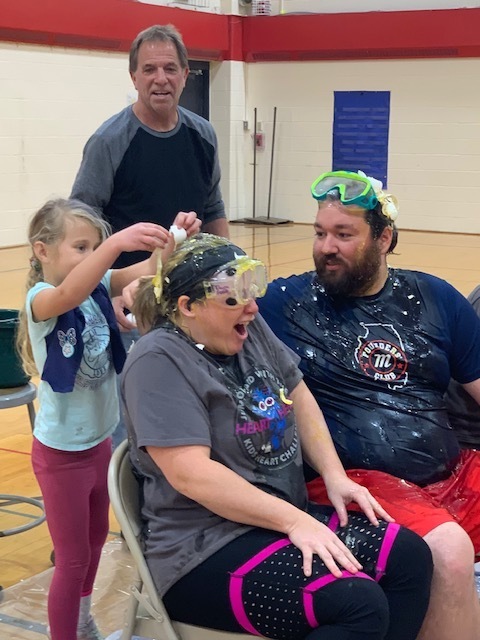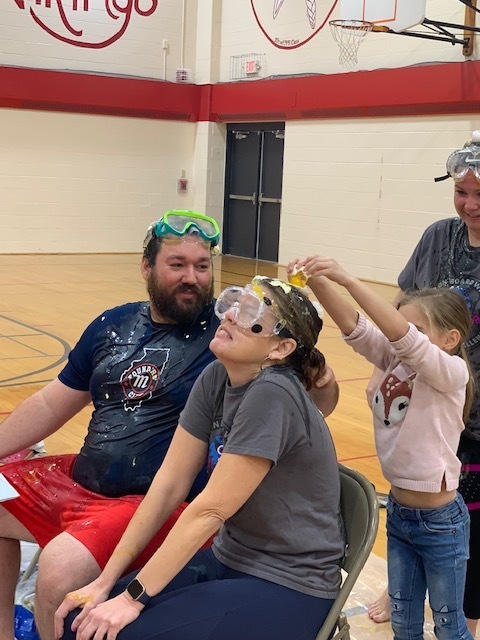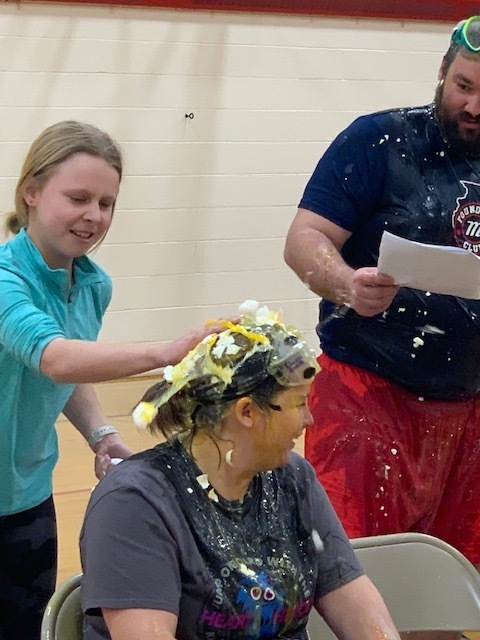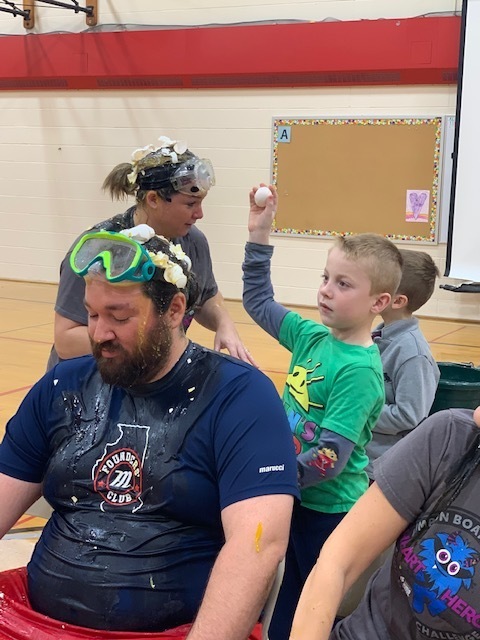 Our Fourth Graders are packing up the boxes to be shipped to Helping Paws in memory of our beloved Mrs. Bergman. Donations will be accepted until Friday, March 11th. We are collecting: Paper Towels Bleach Kong Dog Toys Cat Toys Cat Litter and Cash Donations Let's give a last final push to add to our collection for Helping Paws!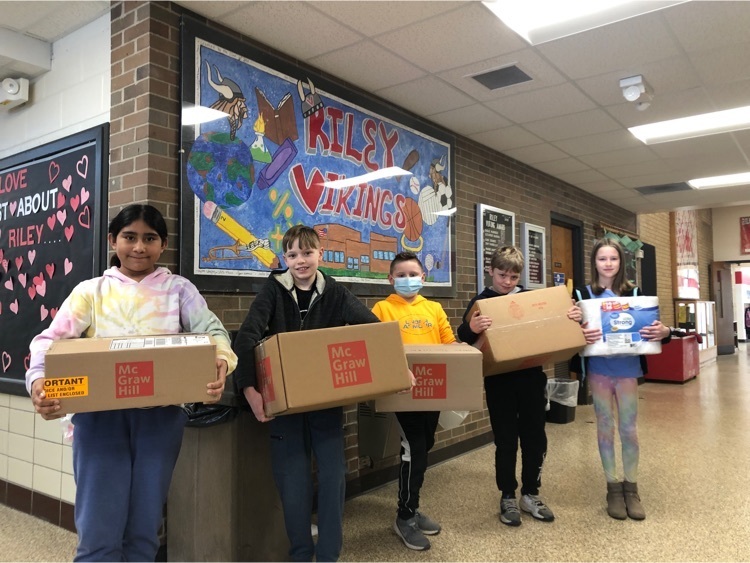 All, Attached please find an information flyer for the Helping Paws Supply Drive that our 4th-Grade classes are running. ~ In memory of Ms. Lis ~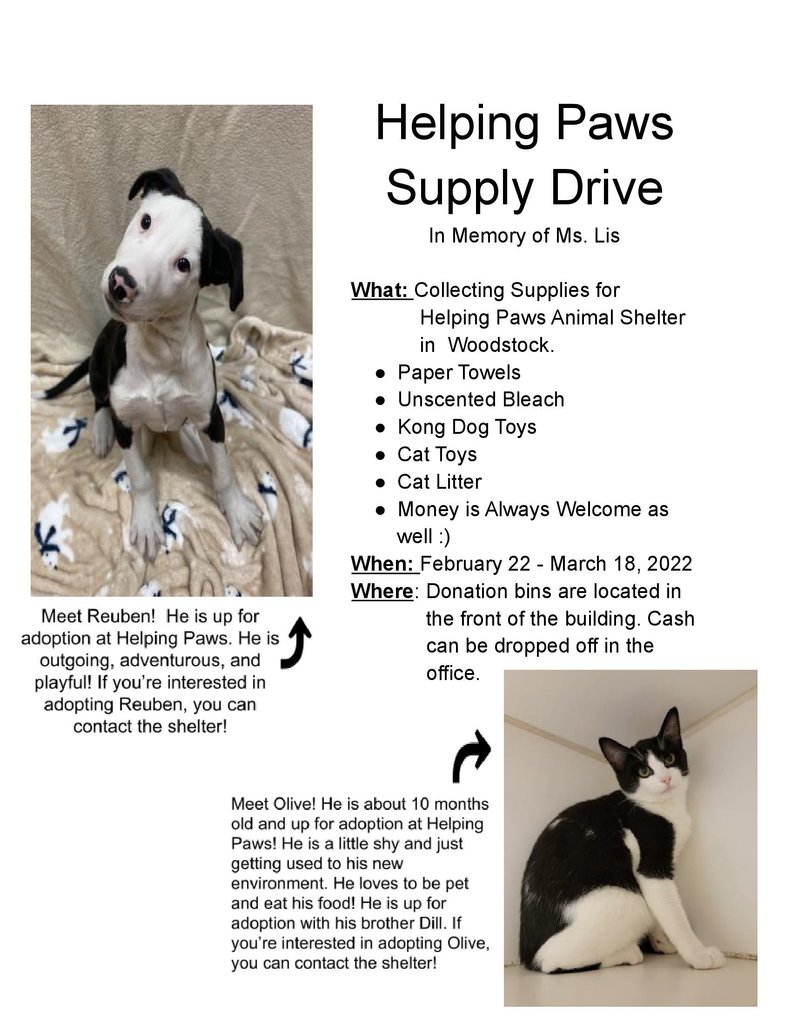 Turkey Shoot Finalists! Grades 5-8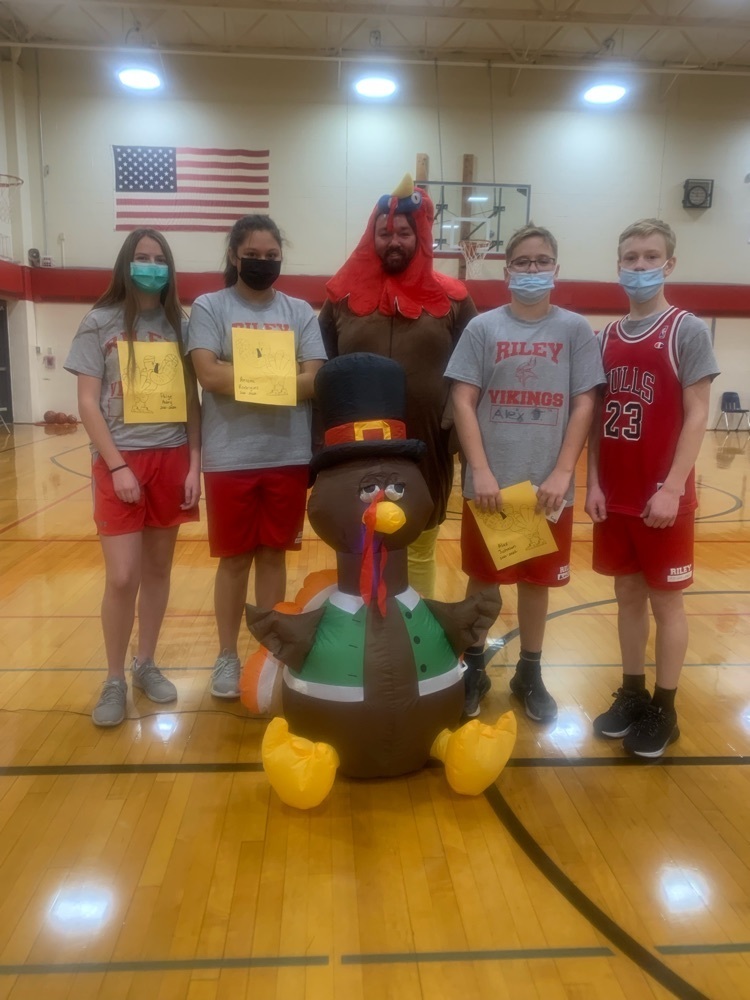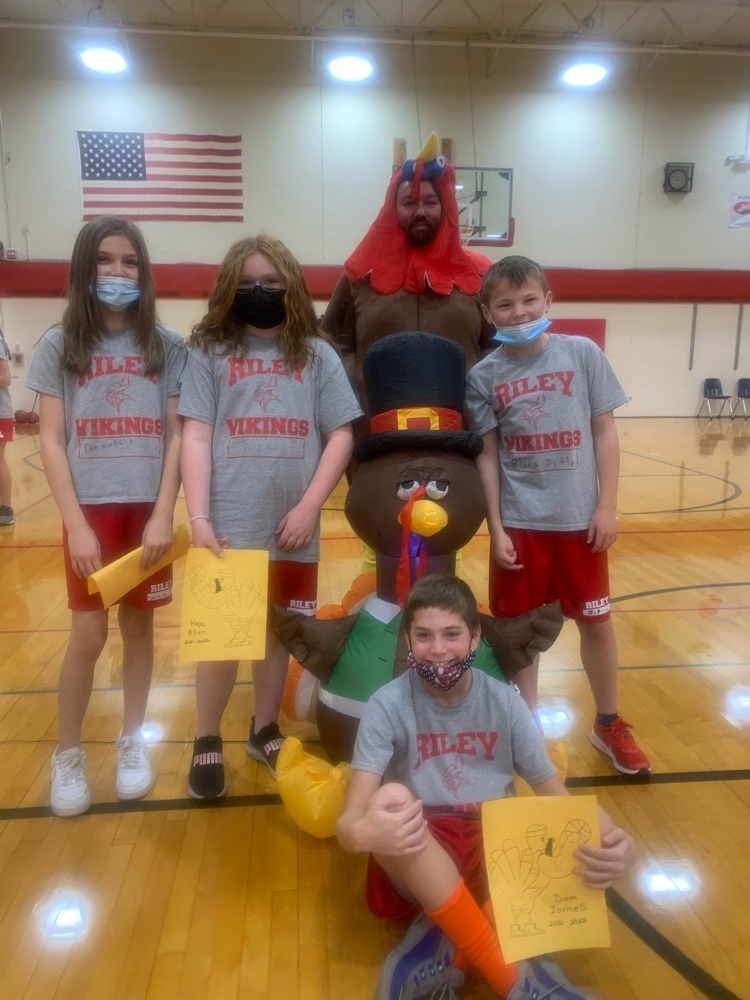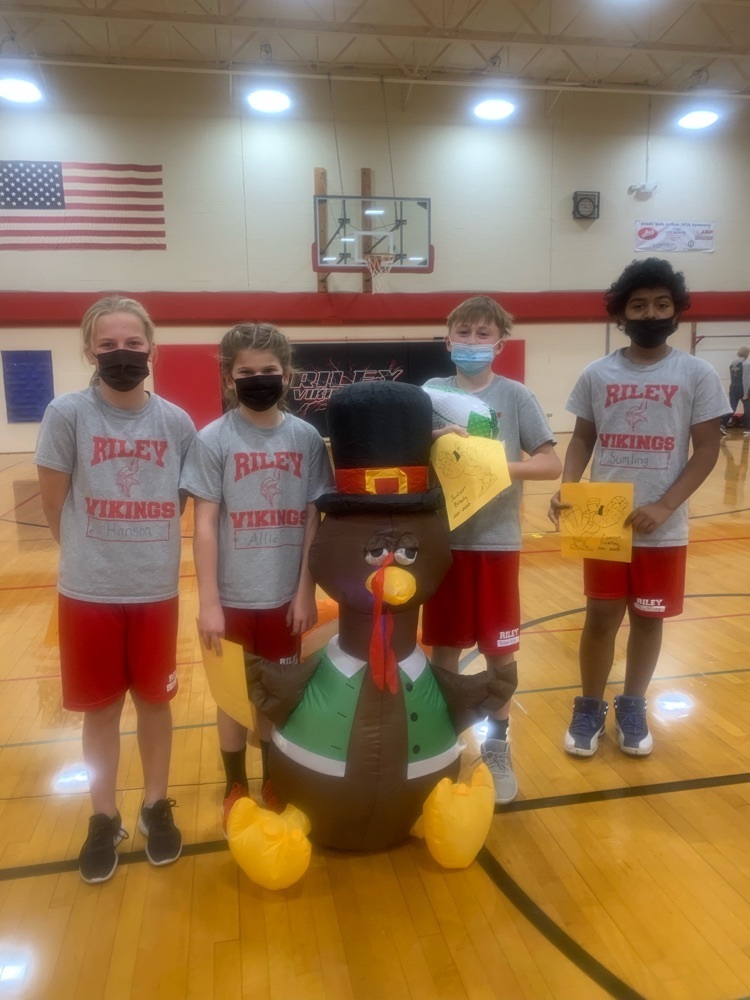 Open House: Open House will be on Tuesday, August 24th. We will be breaking students into two groups in order to cut down on the number of people in the building at one time. 6:00-7:00 PM Students with last names A-K 7:00-8:00 PM Students with last names L-Z Students may come in and meet their teachers and bring in their school supplies so they don't have to worry about them on Wednesday. 5-8th grade students will also get PE lockers. Please remember all visitors must have masks on when in the building. We also ask that you follow social distancing guidelines and do not congregate in the halls. A phone message will go out as well, but we are having some technical issues with our system at this time. We will see you all soon!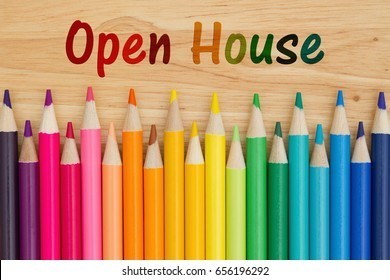 Final Request for RPA Member!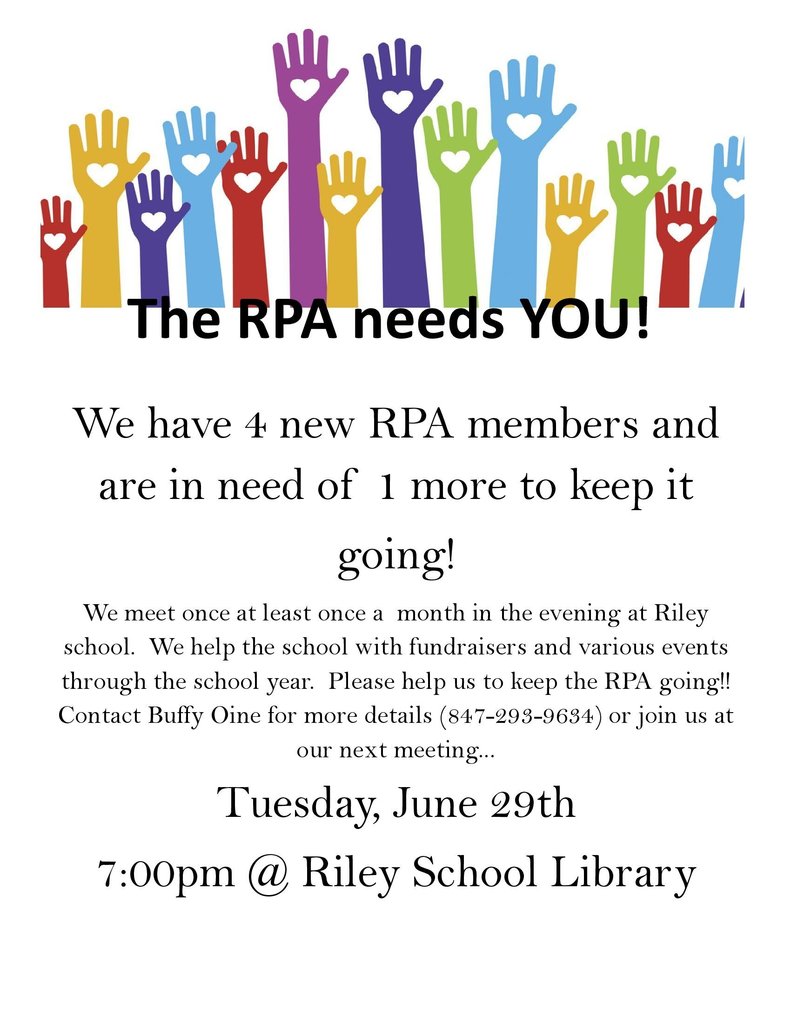 Riley School celebrates the last day with a beyond amazing treat of the Kona Ice Truck! All of the students and staff enjoyed the flavorful shaved ice on this beautiful day to wrap up a tremendously successful 2020-2021 school year! Thank to the Baros family for your generosity! Have a great SUMMER!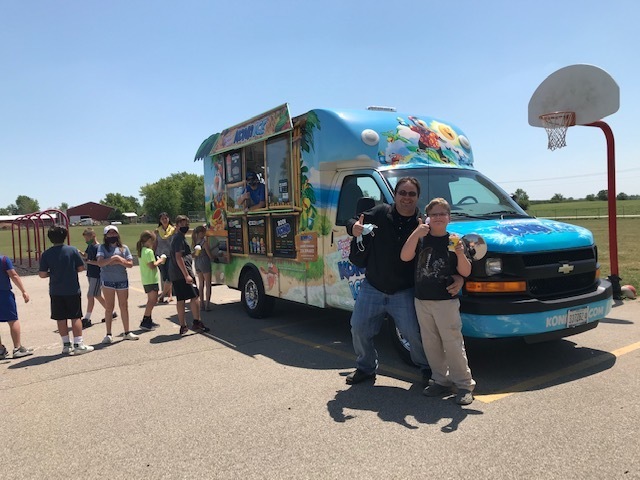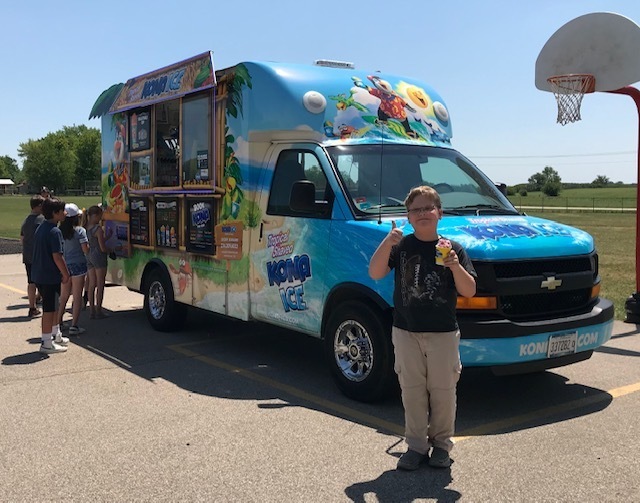 Teacher Appreciation Week: I want to thank all of the teachers and staff for the work that they do with our students. This year has been a challenge for all of us and it has been amazing to see how our staff has accepted that challenge and done an amazing job. We have an incredible staff; and as always, it makes me proud to be part of the "Riley Family". Thank you all!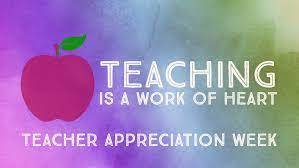 Thank you to Mrs. Mortimer, Mrs. McAllister, and Mr. Rogers for setting up such a fun DUNK TANK day for the students who raised the highest amounts for the Heart Association!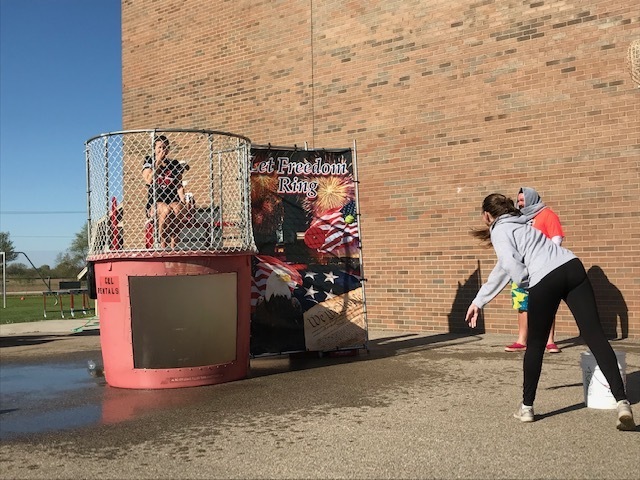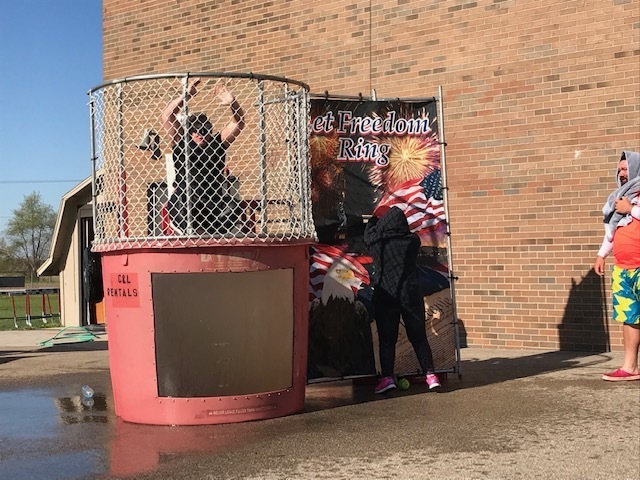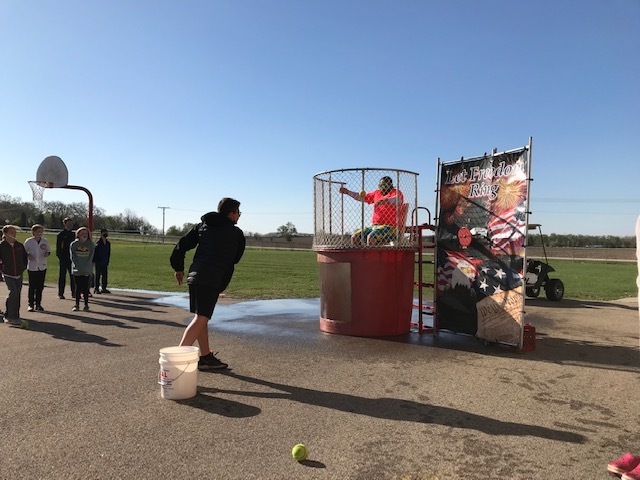 Dear Parent/Guardian, Important! Please read: Picture Day for Riley Elementary School is scheduled for Monday, March 8, 2021. Order online at inter-state.com/FlyerEntry/57156PF. Use this information and the tools on the Picture Day Guide Website. A note on masks: We rely on parent volunteers or school employees to ensure each child is ready to have their picture taken and has their mask removed if they feel comfortable. Our photographers may simply ask one time, "Would you like to take off the mask for your portrait?" Please make sure teachers or volunteers remind the students that when it's their turn to take their picture, it is okay to remove the mask. In addition, REMOTE-LEARNERS need to be here at 9:00AM, if they want pictures taken.

Tuesday, March 2, is National Read Across America Day. It is also the birthday of the beloved author Dr. Seuss. Join us in an exciting week of dress-up and good books. We hope that you will continue the celebration at home by reading together.