Shout Out to Mrs. Conkling, as she was presented with a State of Illinois Certificate of Recognition, from State Representative Joe Sosnowski, for her countless years at Riley School as a student, teacher, principal and our retiring superintendent! Best Wishes!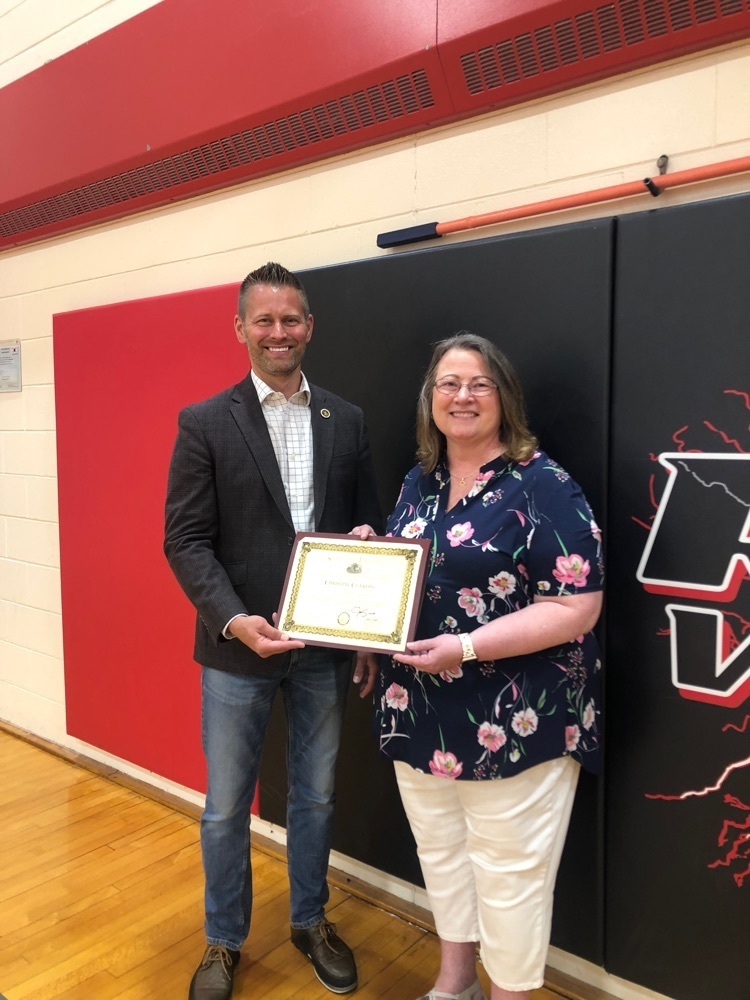 Riley Field Day 2023! Huge Success and Fun for All! Thank you to our 8th grade crew, all of our staff and especially Mr. Rogers, Mrs. McAllister and Mrs. Mortimer for planning such a great day!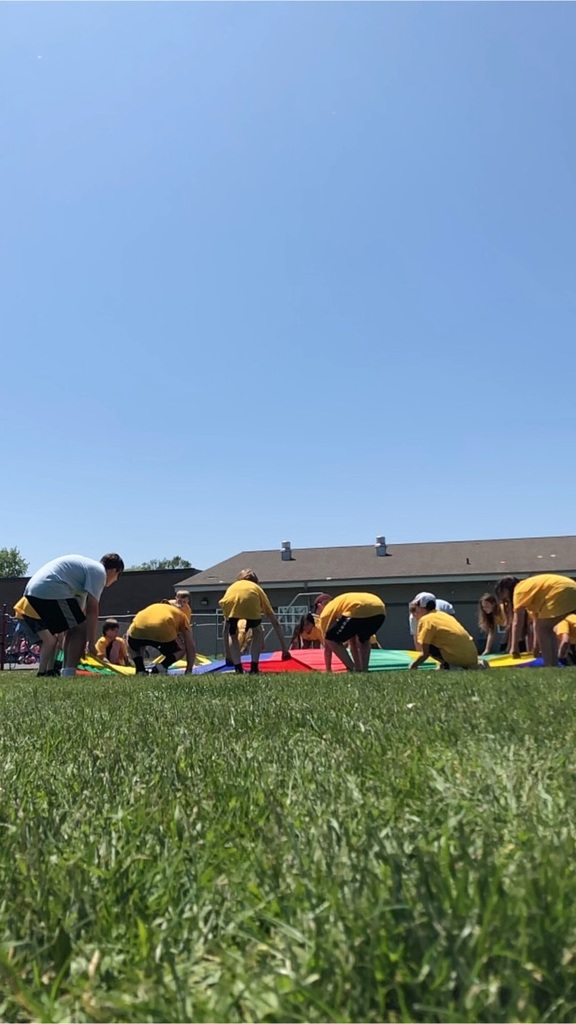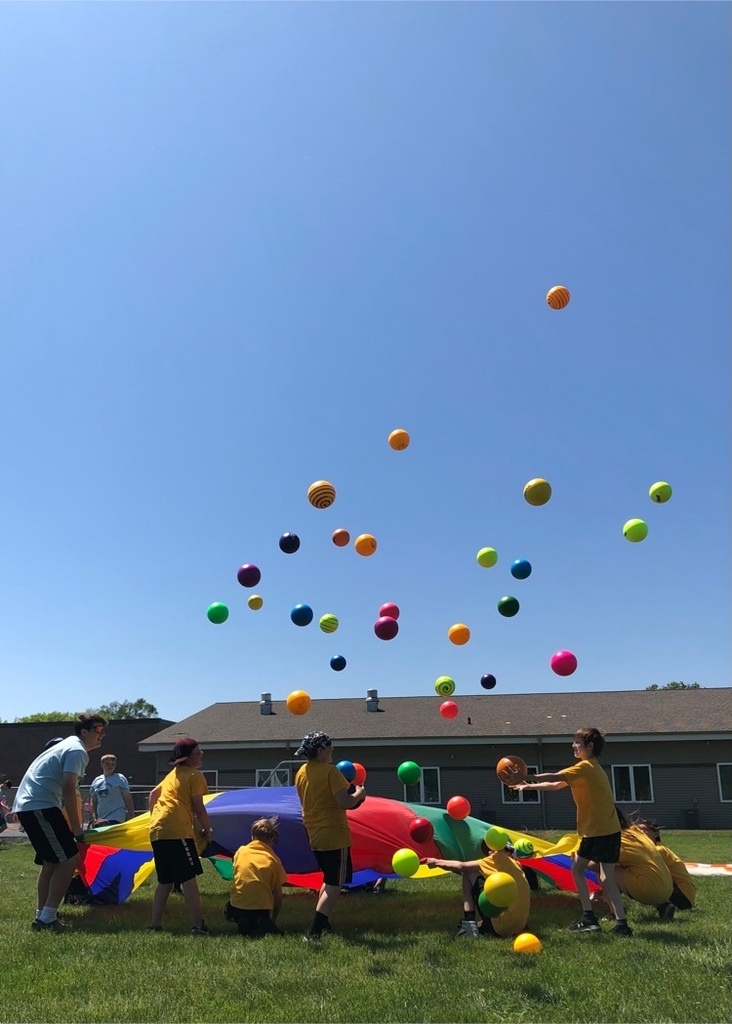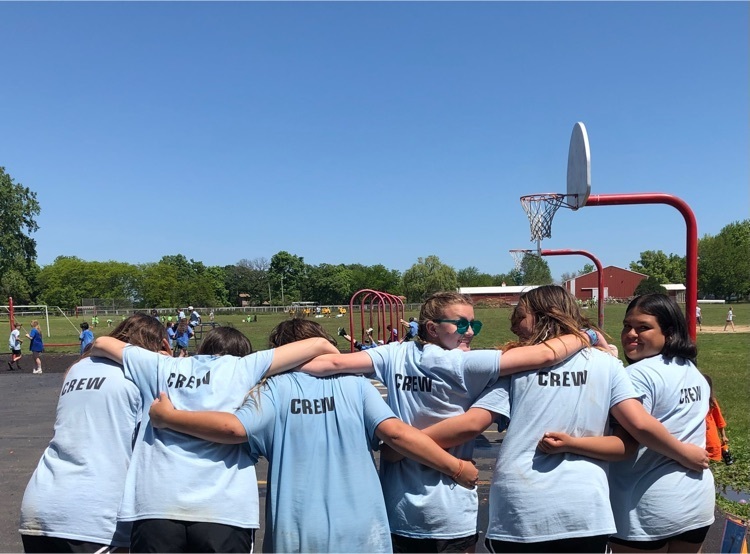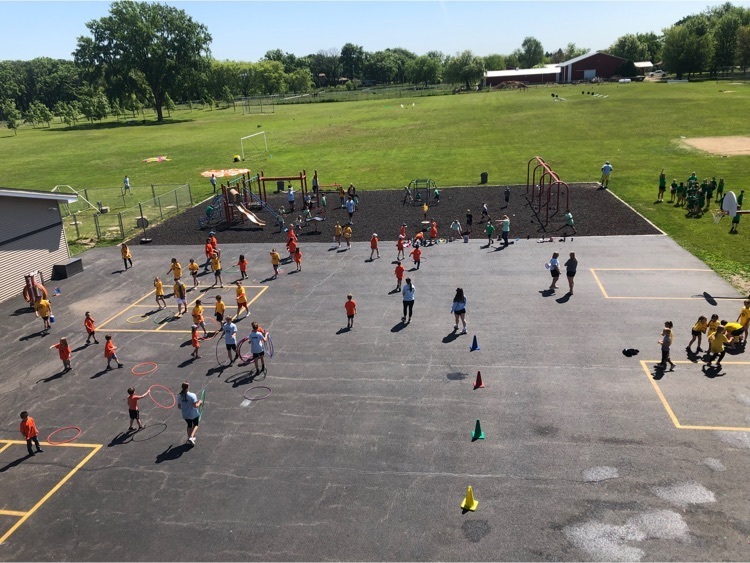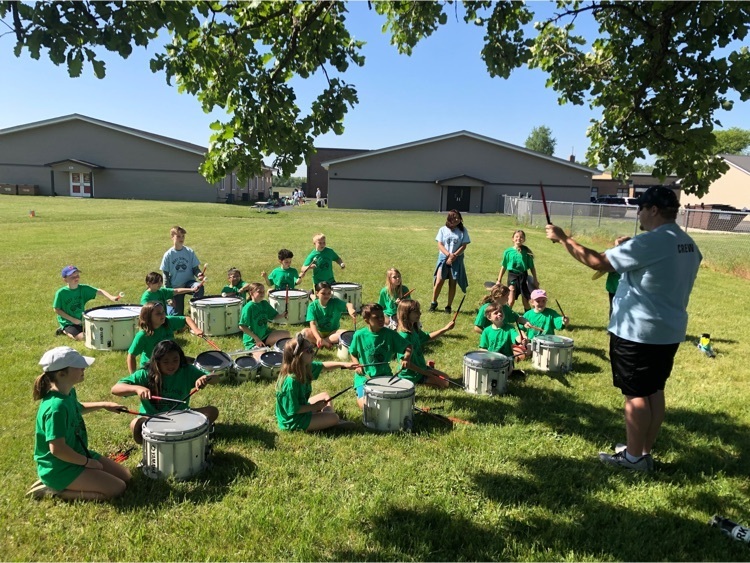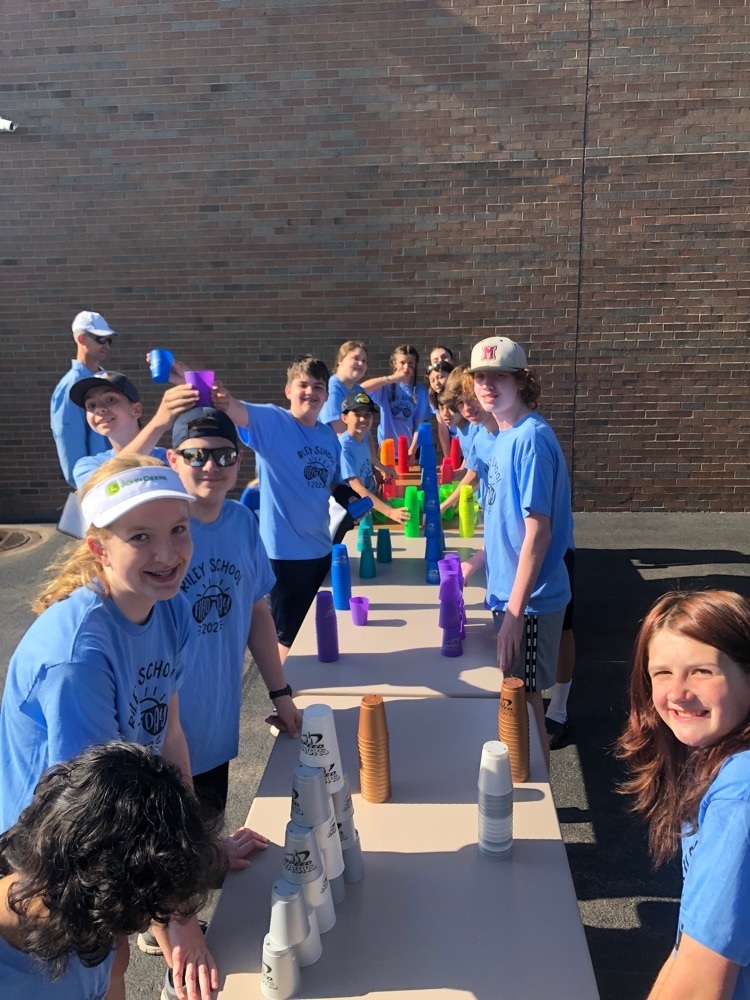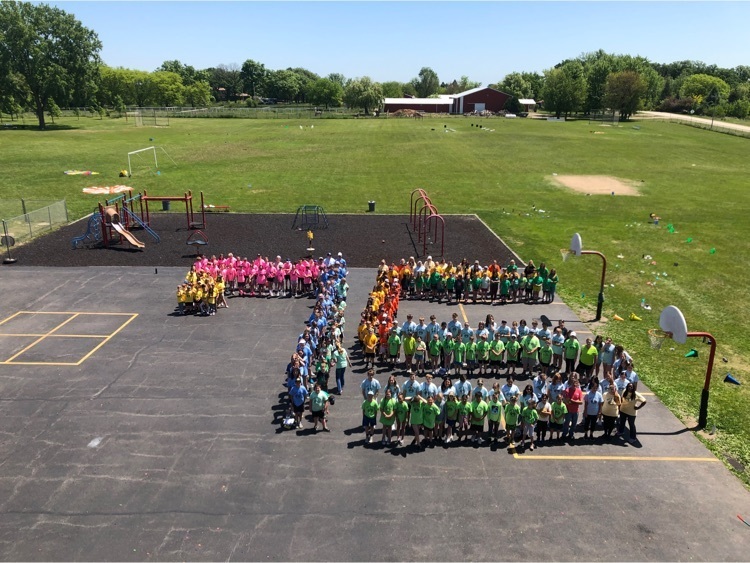 Cheeseburger in Riley Paradise! The PE team of Mrs. Mortimer and Mr. Rogers along with our librarian, Mrs. McAllister, were turned into cheeseburgers today from the top earners of the $20,000 plus, Heart Heroes fundraiser for the American Heart Association. Students had 2-4 minutes to pick their favorite toppings to doublestack the teachers! Mr. Vicari never passes up a good burger!!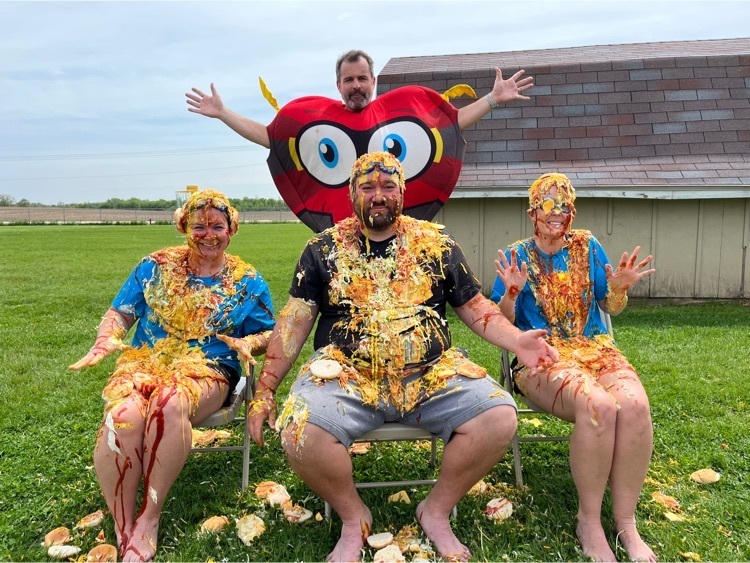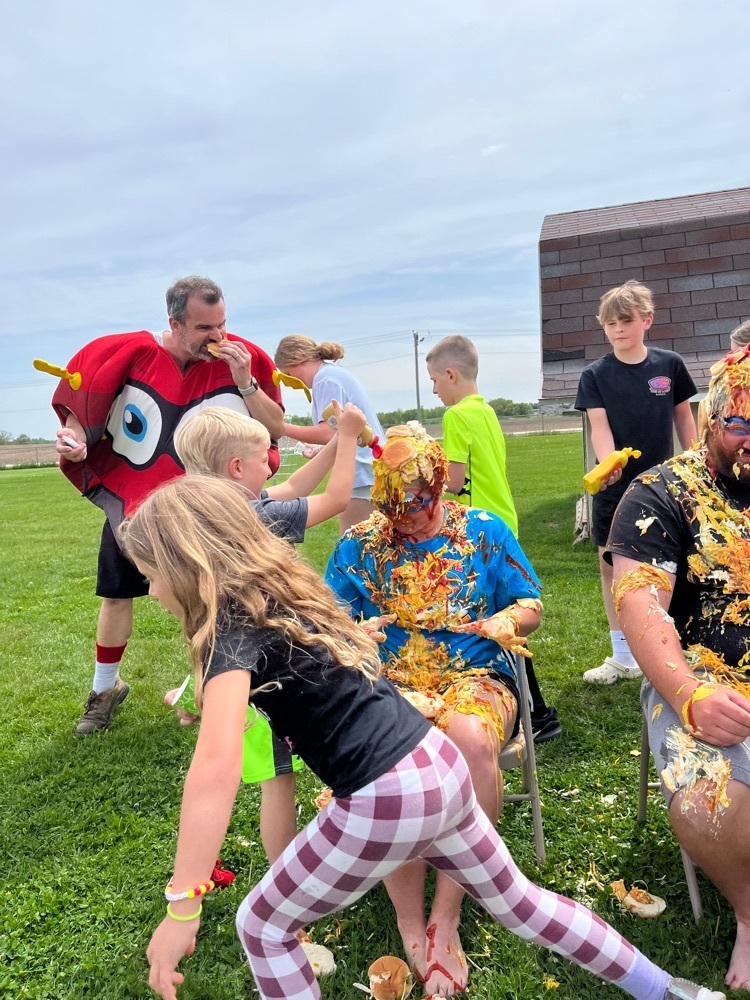 Shout Out To Mrs. Mortimer, Mrs. McAllister, and Mr. Rogers for allowing our students to Pie them in the face as part of the Heart Heroes Fundraiser goal! Look how excited our students are!!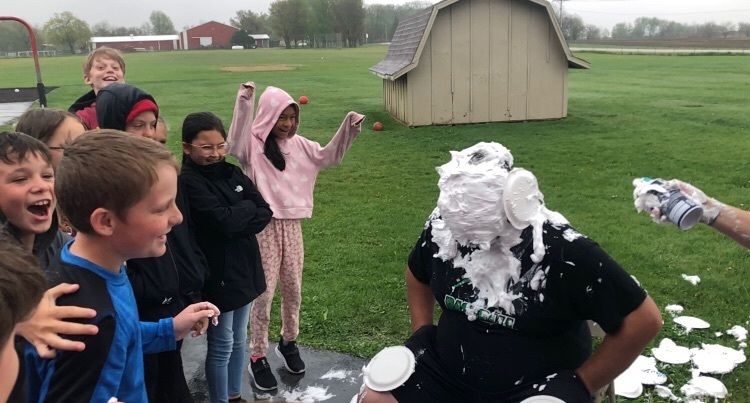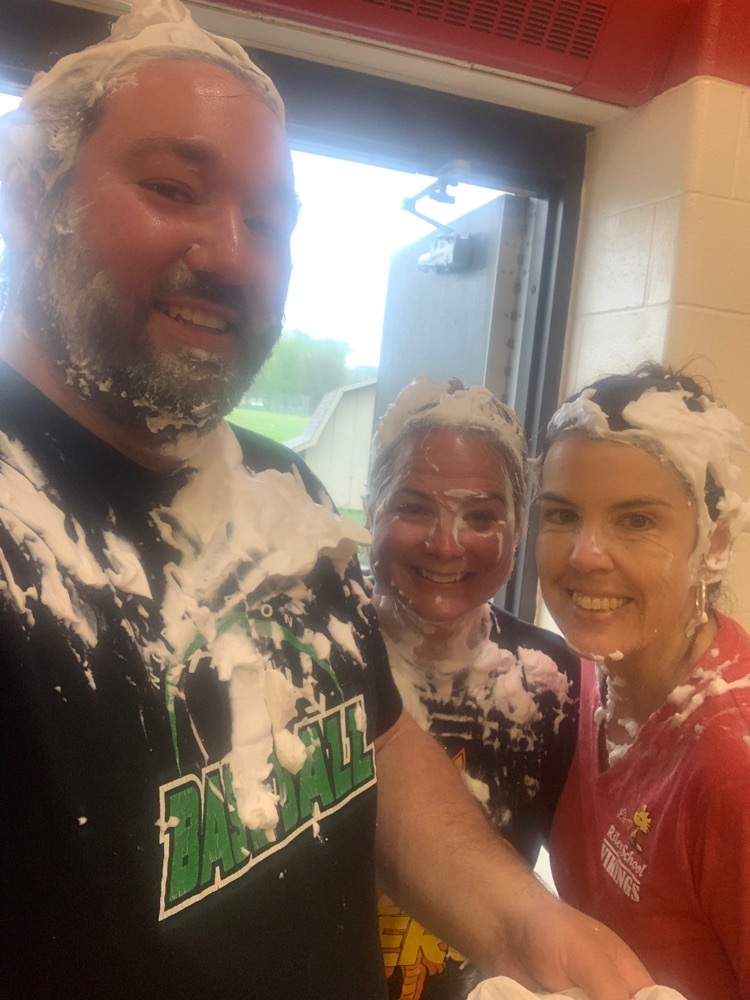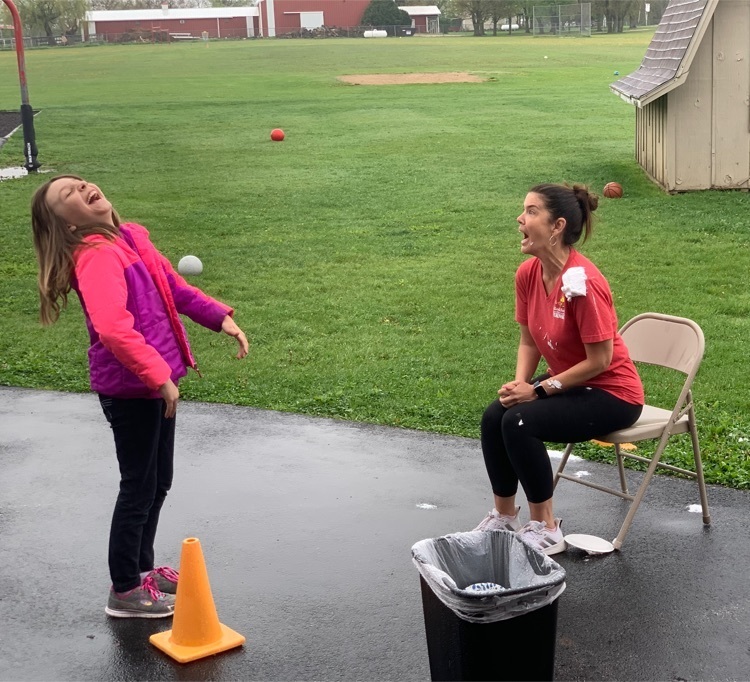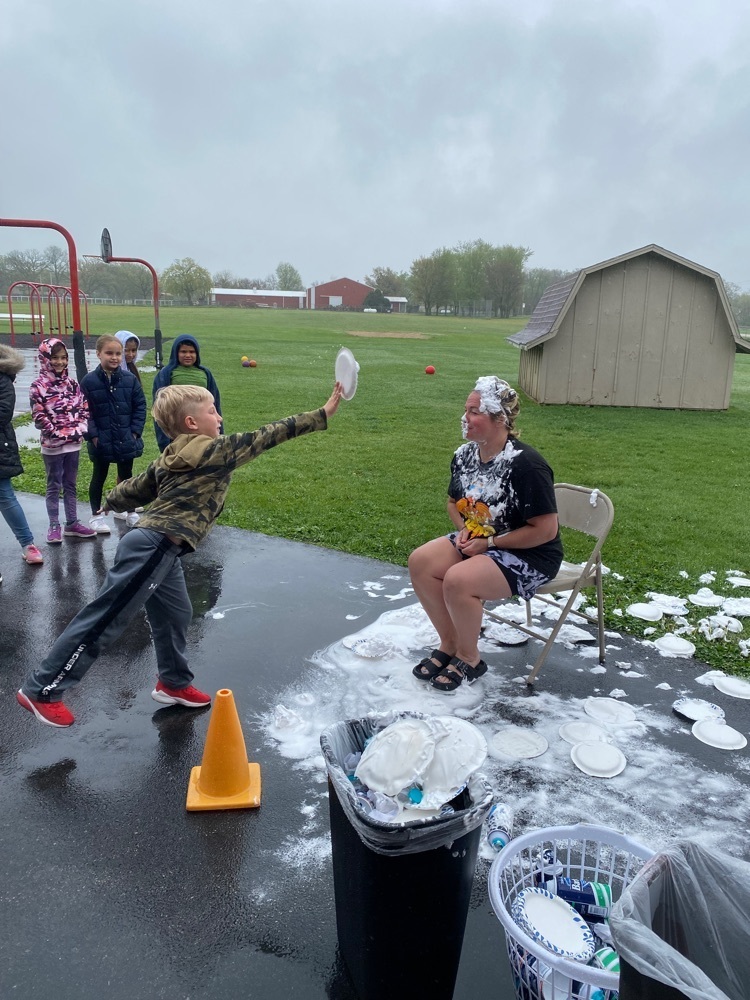 Riley School Band and Choir Concert Thursday, May 11th @ 7:00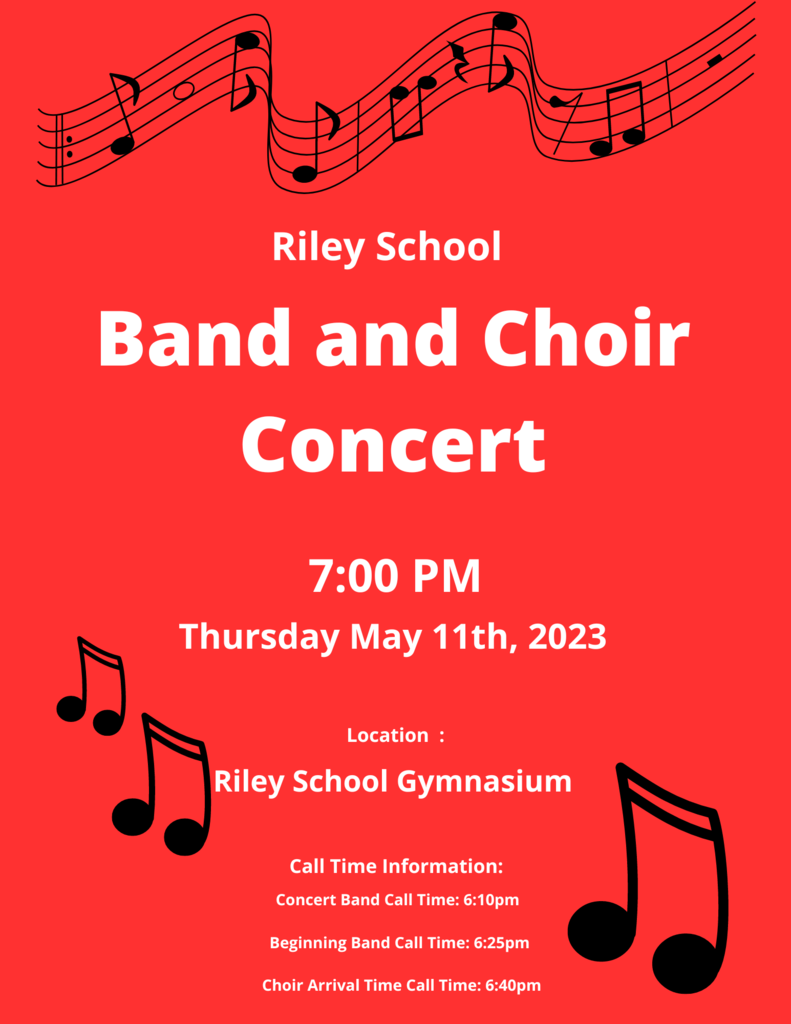 Riley School ABC Countdown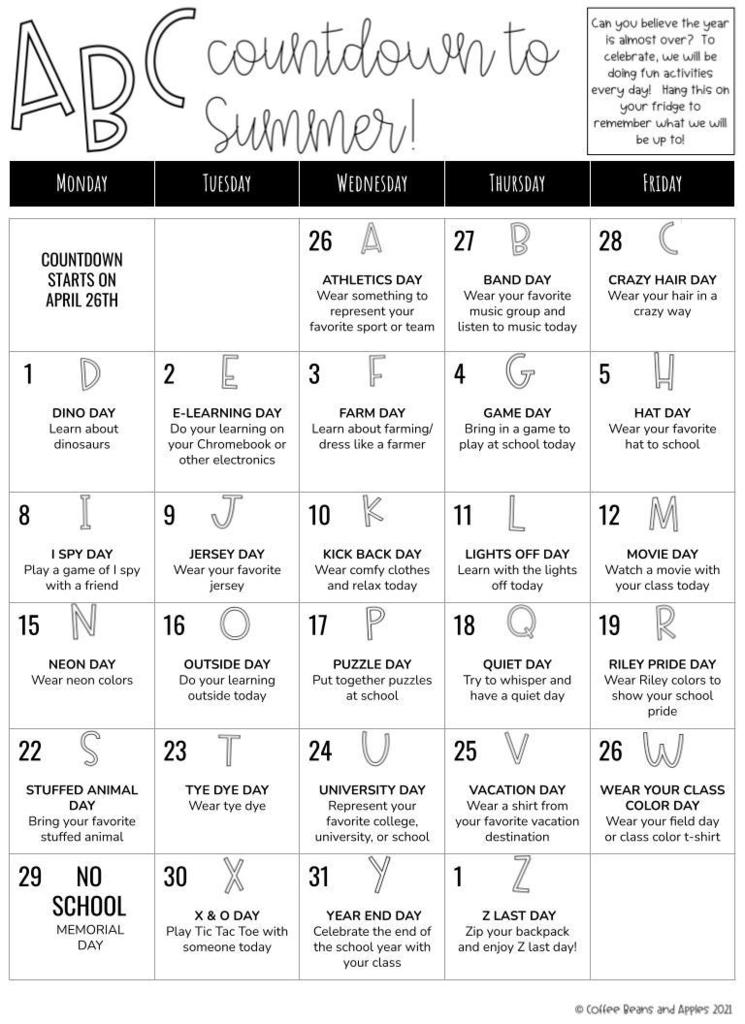 A Viking Shout-Out to Author Kathryn Atwood as she presented to Riley Jr. High students on Tuesday in the school library. Kathryn Atwood is a local author who has written a series of women war heroes books. She focused her presentation on stories about women from World War I. Check out this website for more information:
https://www.kathrynatwood.com/index.html
Thank you to the Riley PTA and Mr. Hostetler for your creativity and resourcefulness in bringing her to Riley School!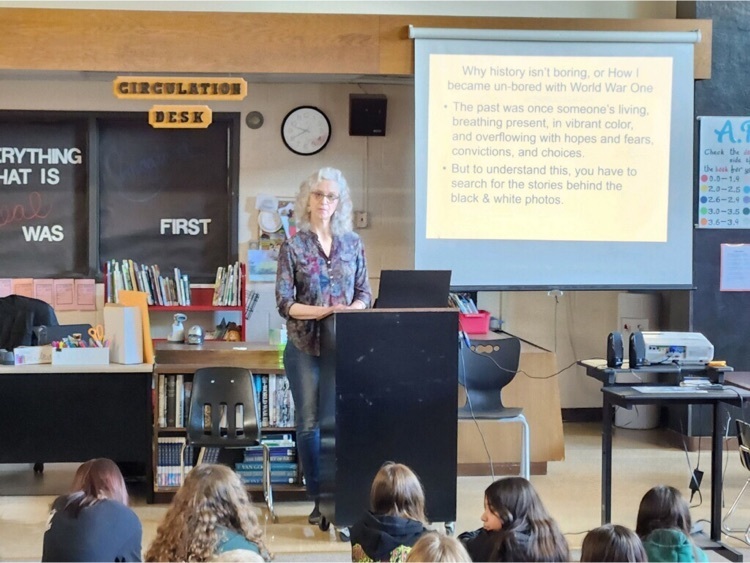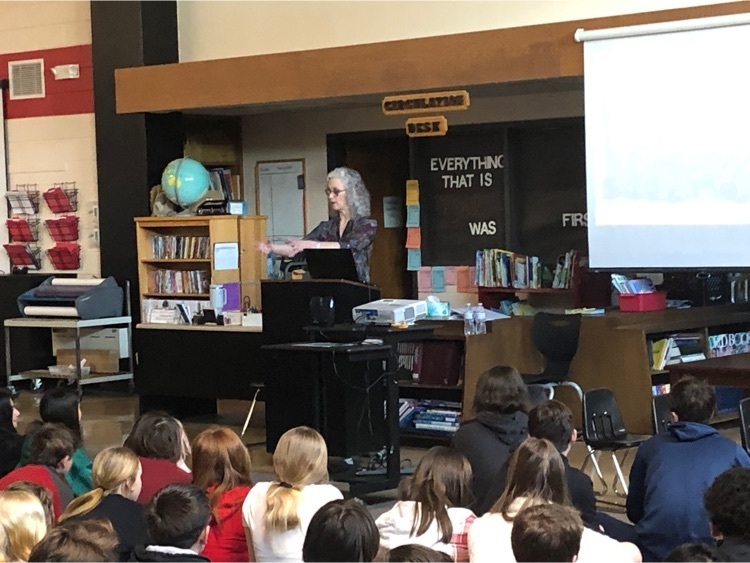 School will be closed today Thursday, February 23 due to road hazards, power outages in the community, and staffing issues. We will resume school on Friday, February 24 No habra clases hoy en la escuela Riley.

Match the teachers favorite book! Take your best guess and submit the form next to the bulletin board to Mrs. McAllister. If you guess 80% or higher correct, you will earn a treat!!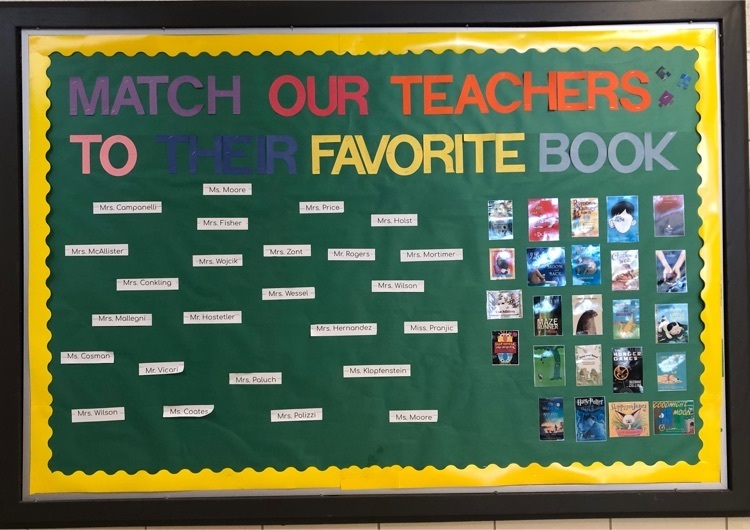 Dear Riley School The 7th-graders, class of 2024, are beginning to look forward to their last year at Riley next year and that means they need to fundraise for expenses that occur during their 8th-grade year such as cap and gowns, class dances, and the Springfield trip. This year the fundraiser is a bit unique. This year we will be selling socks with cute designs through Sockable. This fundraiser will be online only. The socks are affordable and adorable, only $8. The link for the fundraiser is
www.sockablefundraising.com/order
. (The link will be available on the Riley website and an email will be sent to Riley families as well.) Sale Particulars……. 1. Sockable fundraiser starts February 6th and ends February 20th. 2. Orders and payment will be online only. 3. Orders placed will be sent to the school to be picked up. 4. Delivery date is being determined. 5. Fundraiser link:
www.sockablefundraising.com/order
ALL orders need to be placed by February 20th. The 7th-graders are excited for this fundraiser and hope that the school community will support it. If you have any questions, feel free to contact me, Mrs. Lagerstrom. P.S. Please check the Riley website at Riley18.org for more information and access to the Sockable link. Thank you, Mrs. Lagerstrom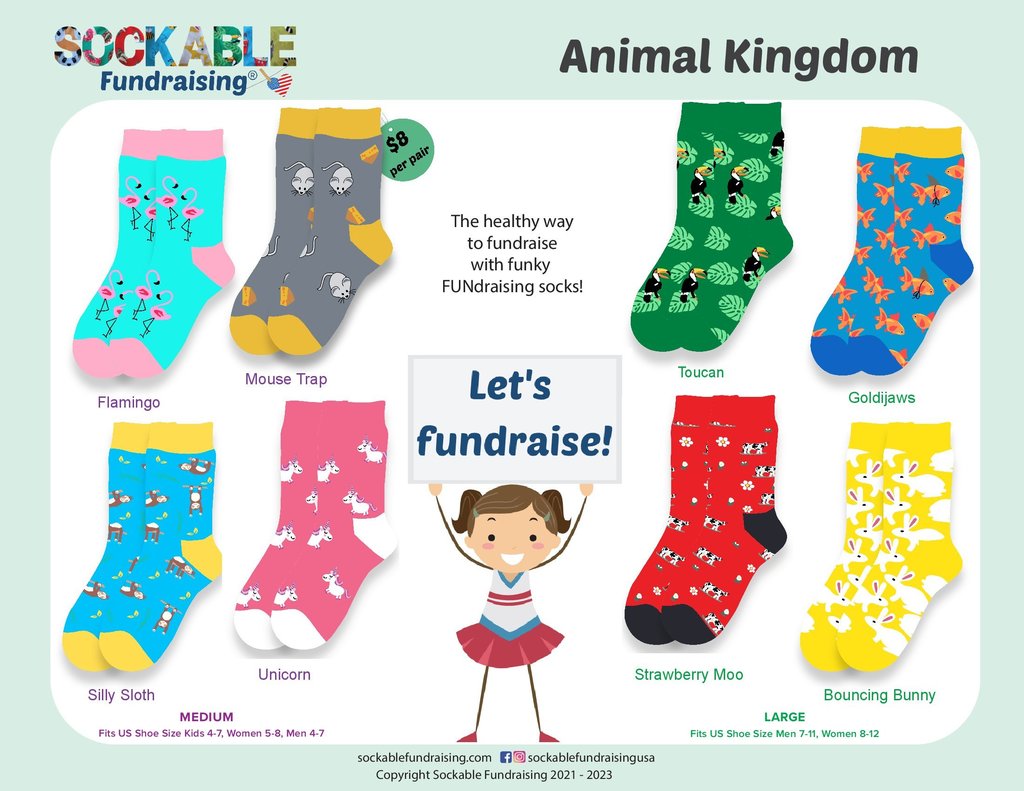 Thank you, Sam and Brody for helping fix the flag pole and raise a new American Flag!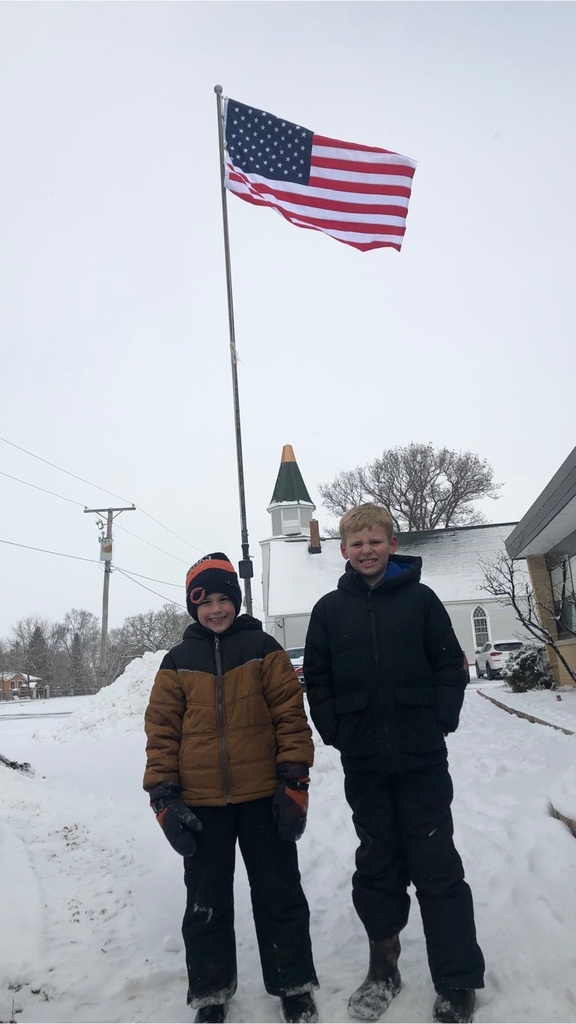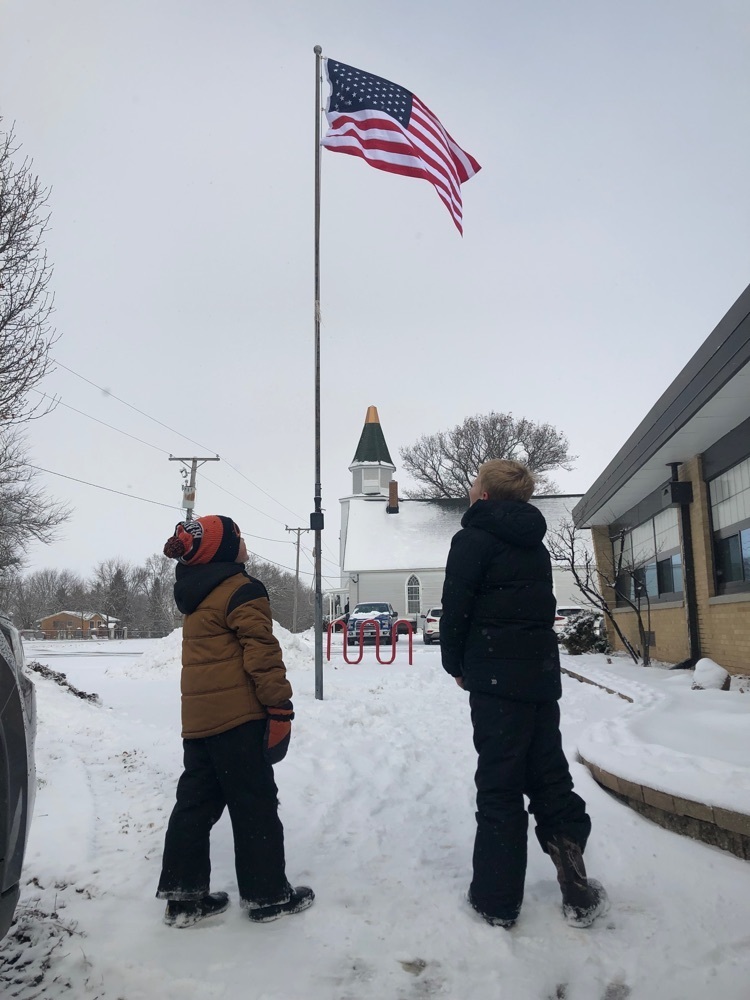 The American Heart Association Kid's Heart Hero Challenge kickoff celebration was a huge hit!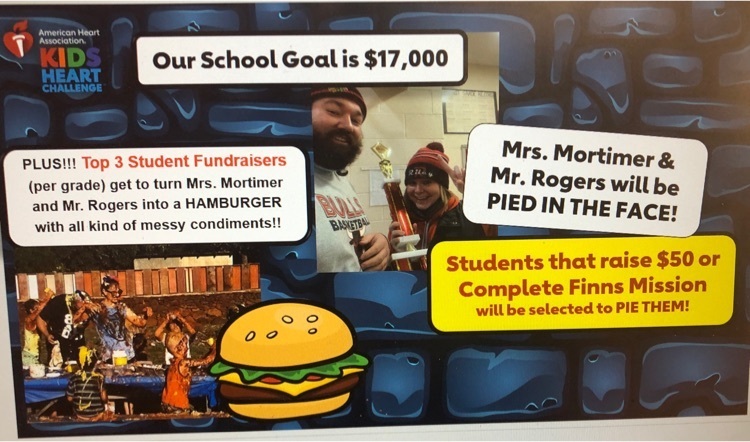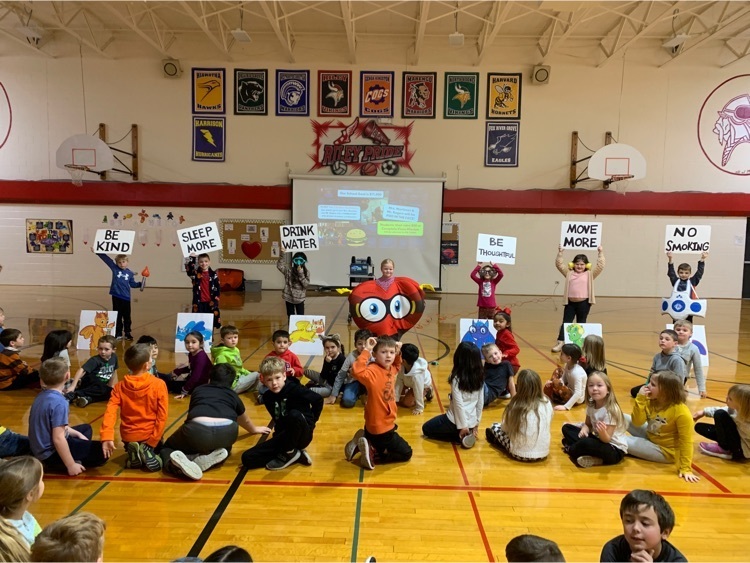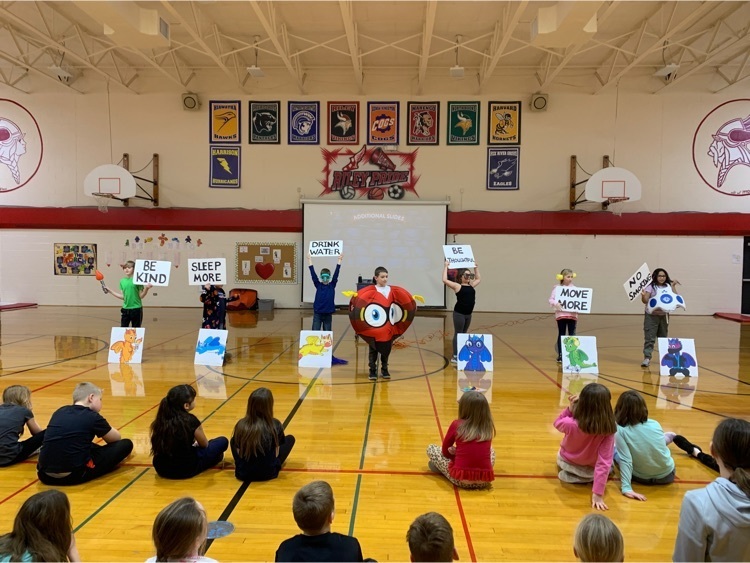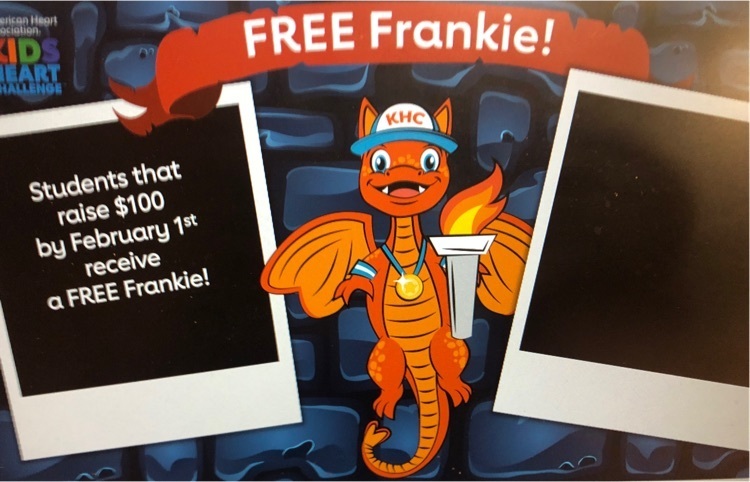 Kids Heart Challenge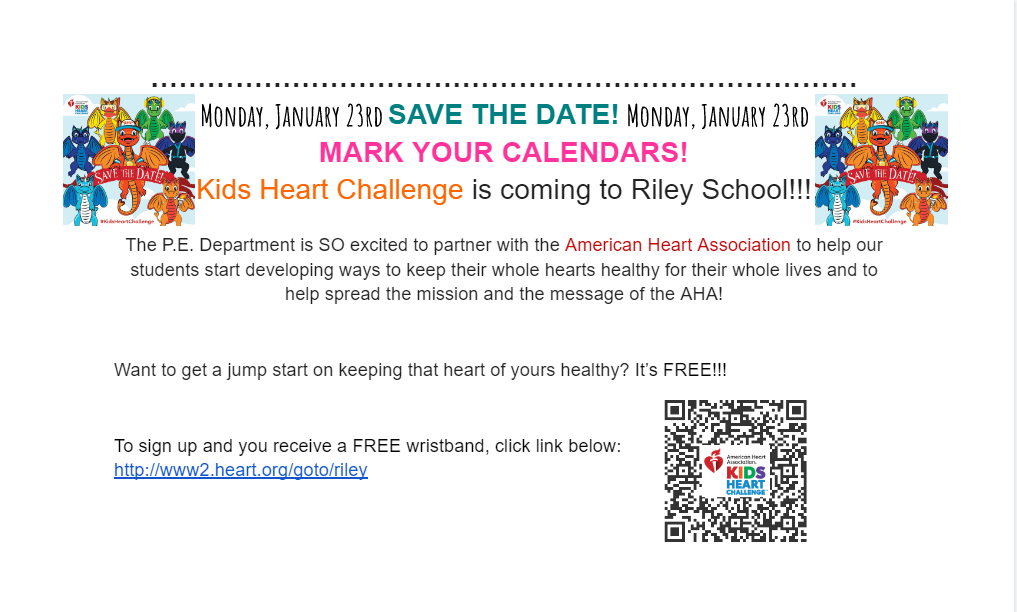 Retake Picture Day is 1/9/23! If you're satisfied with your child's picture, no further action is required. If you purchased and were unhappy with your Picture Package, please send your Picture Package to school with your student on Retake Day. Your Retake Picture Package will be produced and shipped to the school four weeks after Retake Day. Please note, if your child is photographed on the original and Retake Picture Days, the Retake picture will replace the original picture in certain products, like the yearbook. Students who were absent for Picture Day should come to school prepared to have their picture taken. If you have not preordered, please use the Retake Order Code 71640XF to place your order at
https://inter-state.com/Order
. To see your Order History, check your Inter-State Account. Find answers to Retake Day questions here.


The fifth-grade had a great adventure learning about different exciting careers held by people who work and care for our environment through their Time for Kids subscription. The students were eagerly talking about the different jobs they can some day have. Check out the link to explore: to.me/climate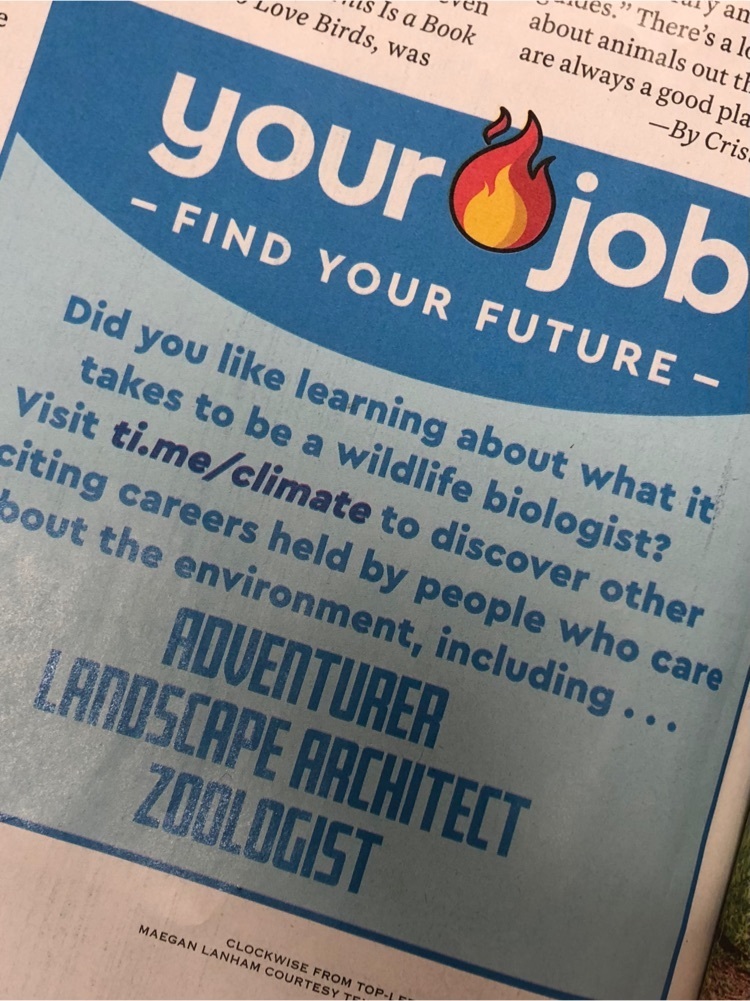 Illinois's Principal Week: This week Illinois celebrated our school principals. Today, Friday the 21st, is Principal's Day. We want to thank Mr. Vicari for all he does as our school principal and the role he plays in so many aspects of our school community. There is a national Principal's Day also that is celebrated in the spring. Have a great Day Mr. V!!!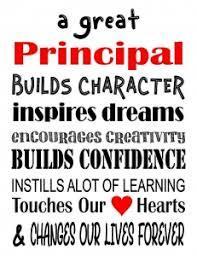 Trunk or Treat\Hall of Harvest Trunks and Volunteers Needed!

Family Engagement STEM Activity: It looks like our families had fun doing our October Family STEM Activity! We had some really creative projects. It has been so much fun looking at all of them and seeing the different ideas everyone came up with. Nice Work!!