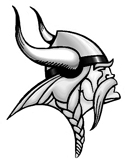 Welcome to Riley Community Consolidated School District 18! Our district serves roughly 300 students in grades kindergarten through eighth grade. We are a rural district in the southwest corner of McHenry County. We are committed to ensuring that our students engage in a quality learning environment every day, and pride ourselves in the relationships we have built with our students, their families, and the community. Working together to ensure that all students understand the importance of a strong educational foundation and that they are provided opportunities and experiences that will lead them to grow academically and personally is of upmost importance to our district.
We have an extremely dedicated staff who takes their job responsibilities very seriously. Our staff comes each day prepared to deliver a well-planned academic and extra-curricular program in a clean, safe and friendly environment.
Riley CCSD 18 is a special place. We have experienced much success in the past and will continue to strive for high levels of achievement in the future. As our mission states, Riley Community Consolidated School District #18 strives to provide a quality education with a learning community that is student-centered, challenging, and rigorous.
The school cannot do it all, however. Your interest, your involvement, your support, and your parental guidance have never been more important than it is today. We trust you will work with us to provide every opportunity for continued success to our students.
I am honored to have the opportunity to serve our students and the community. Please feel free to contact me with any questions you may have about the district and our programs.
Sincerely,
Contact Board via email: BOE@riley18.org