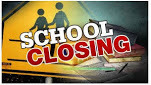 Governer Pritzker Issues Directive to Close Illinois School
Christine Conkling
Friday, March 13, 2020
March 13, 2020
Dear Parents/Guardians:
Riley Elementary School District 18, Marengo Community High School District 154, and Marengo Union Elementary District 165 will be closed from March 17 through March 30 or until further notice due to Governor Pritzker's directive. Students should plan to attend school on March 16th so districts can smoothly facilitate instruction and deliver resources regarding eLearning protocol. We will continue to receive updates and pass information along to our school families as quickly as possible.
Our principals and teachers have been working to develop plans for student eLearning in order to prepare for emergency situations. Each school district will inform their parents and students of their plan.
At this time we are postponing or cancelling all nonessential public events and meetings as well as all athletic practices and contests. If you have any questions regarding this, please contact your superintendent directly.
Sincerely,
Christine Conkling
Riley Elementary District 18
David N. Engelbrecht, Ed.S.
Marengo Community High School District 154
Lea M. Damisch, Ed.S.
Marengo Union Elementary District 165